Peter Milligan and Cary Nord Conquer ETERNAL WARRIOR: DAYS OF STEEL #2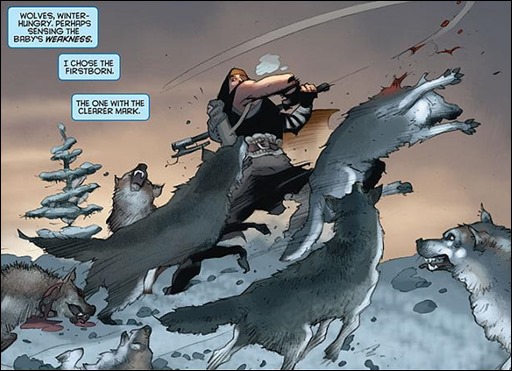 Here's your first look at Eternal Warrior: Days of Steel #2 by writer Peter Milligan and artist Cary Nord, on sale December 3rd, 2014 from Valiant Comics.
Press Release
Valiant is proud to present an advance preview for ETERNAL WARRIOR: DAYS OF STEEL #2 (of 3) – the next bone-breaking issue of the all-new limited series from legendary writer Peter Milligan (Hellblazer, Shade the Changing Man) and Eisner Award-winning artist Cary Nord (X-O Manowar, Conan)! Be here on December 3rd as two master storytellers unite to unleash a brutal chronicle torn from the blood-stained history of the Earth's own immortal champion – the Eternal Warrior!