Peter Milligan and Cary Nord Conquer ETERNAL WARRIOR: DAYS OF STEEL #2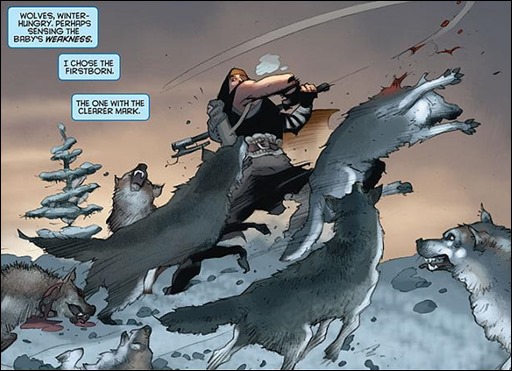 Here's your first look at Eternal Warrior: Days of Steel #2 by writer Peter Milligan and artist Cary Nord, on sale December 3rd, 2014 from Valiant Comics.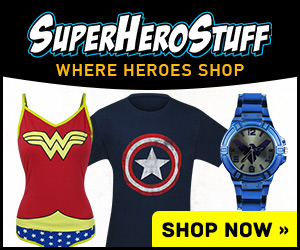 Press Release
Valiant is proud to present an advance preview for ETERNAL WARRIOR: DAYS OF STEEL #2 (of 3) – the next bone-breaking issue of the all-new limited series from legendary writer Peter Milligan (Hellblazer, Shade the Changing Man) and Eisner Award-winning artist Cary Nord (X-O Manowar, Conan)! Be here on December 3rd as two master storytellers unite to unleash a brutal chronicle torn from the blood-stained history of the Earth's own immortal champion – the Eternal Warrior!
A child who will save his people was born in the wilderness, under a blood moon…and now Gilad Anni-Padda, the Earth's Eternal Warrior, must guard him and train him to become the savior he was foretold to be! Meanwhile, the child's own oppressed people begin to rally and fight the brutal army that rules them…but their only prize has been death. For thousands of years, the Eternal Warrior has stood under the grindstone of history, and held it back. But with so little hope – and a child whose narrow shoulders must bear the weight of an entire nation's destiny – will this be the battle that finally forces surrender upon the Eternal Warrior?
From steel comes salvation! Can the Eternal Warrior deliver a conquered people's only savior? Find out on December 3rd as Peter Milligan and Cary Nord take up the blade and revisit the roots of Earth's undying protector in ETERNAL WARRIOR: DAYS OF STEEL #2 (of 3) – featuring covers by acclaimed artists Lewis LaRosa (Punisher MAX) and Rafael Albuquerque (American Vampire)!
ETERNAL WARRIOR: DAYS OF STEEL #2 (of 3)
Written by PETER MILLIGAN
Art by CARY NORD
Cover by LEWIS LAROSA (OCT141696)
Variant Cover by RAFAEL ALBUQUERQUE (OCT141697)
$3.99 | 32 pages. | T+ | On sale DECEMBER 3 (FOC – 11/10/14)
– The Comic Book Critic