BLOODSHOT #25 – Milligan, LaRosa, Chaykin, Swierczynski, & More Assault Valiant's Giant-Sized Anniversary Blowout in November!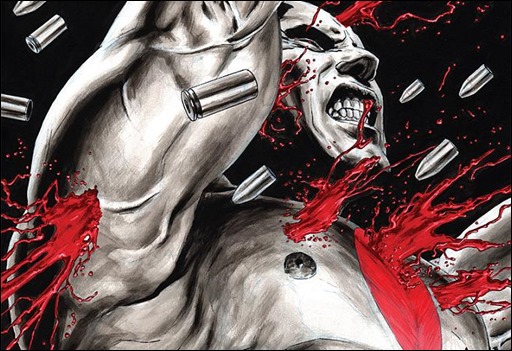 Here's your first look at the super-sized, star-studded, 48 page anniversary issue of Bloodshot #25, coming in November 2014 from Valiant Comics.
Press Release
In the tradition of X-O MANOWAR #25, HARBINGER #25, and ARCHER & ARMSTRONG #25… a murderer's row of all-star talents is going all-in for an oversized, 48-page anniversary blowout chronicling the classified history of Valiant's most dangerous, most brutal, most relentless hero – BLOODSHOT!