Dynamite Announces Creative Team for All-New Shaft Comic Book Series, Including Writer David F. Walker and Artist Bilquis Evely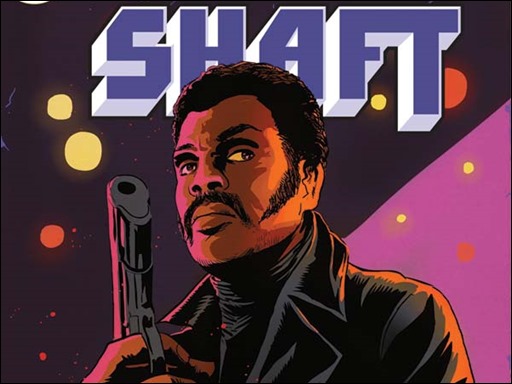 Dynamite Entertainment has signed writer David F. Walker & artist Bilquis Evely to create a brand new Shaft series starting in December 2014, featuring top industry talent on variant covers.
Press Release
Dynamite Entertainment is proud to announce the signing of writer David F. Walker and artist Bilquis Evely to its upcoming Shaft comic book, based on the hard-hitting detective created by novelist Ernest Tidyman and popularized in films featuring Richard Roundtree and Samuel L. Jackson. Slated for release in December, Shaft #1 celebrates the 45th anniversary of an American icon with a wealth of cover art options by industry talents including Francesco Francavilla, Michael Avon Oeming, Ulises Farinas, Matt Haley, Sanford Greene, and a landmark collaboration between Denys Cowan and Bill Sienkiewicz.