Glory to the Hydra Empire! HAIL HYDRA #1 Takes to the WARZONES! This July!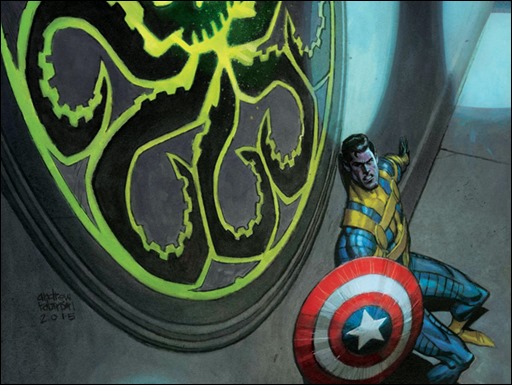 Hail Hydra #1 by writer Rick Remender & artist Roland Boschi debuts in July 2015 as part of Secret Wars from Marvel Comics.
Press Release
Peace through strength! Honor through obedience! Continuance through conformity! Rick Remender & Roland Boschi bring you the new Hydra – stronger, better, superior. It's coming this July in the pages of HAIL HYDRA #1 – a new Secret Wars series! Hail Hydra! Glorious and immortal Hydra! We shall never be destroyed! Cut off one head – two more shall take its place!