High Noon in the WARZONES!
Your New Look at 1872 #1!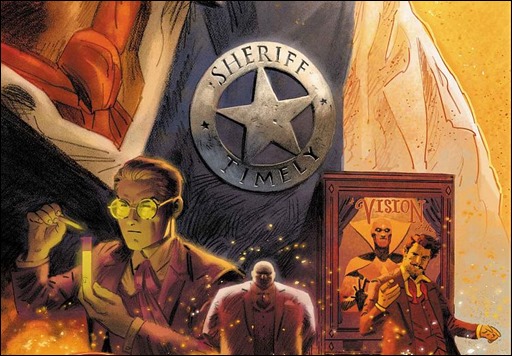 Here's a short, unlettered preview of 1872 #1, a Secret Wars series by writer Gerry Duggan and artist Nik Virella, on sale July 1st, 2015 from Marvel Comics.
Press Release
This July, the frontier gets a bit more marvelous!