1872 #1! WARZONES! 'NUFF SAID!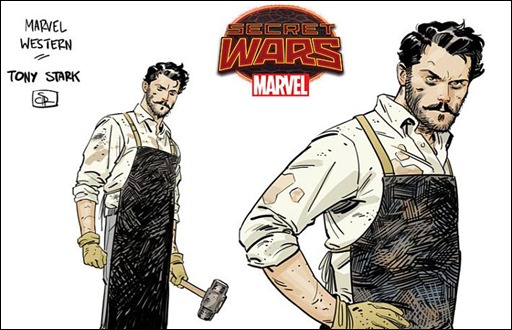 Here's your first look at some concept art and the cover to Marvel's latest Secret Wars series set in the American Wild West – 1872 #1 by Gerry Duggan and Evan "Doc" Shaner, on sale in June 2015.
Press Release
This June, the frontier gets a bit more Marvelous in 1872 #1 – the debut issue of a blockbuster new Secret Wars series! Fistfuls of action, drama and suspense await you as critically acclaimed creators Gerry Duggan (Deadpool, Nova, Hulk) and Evan "Doc" Shaner (Flash Gordon) bring you the Marvel Universe as you've never seen it before!