Valiant Previews: On Sale June 18th, 2014 –
UNITY #8 (ARMOR HUNTERS) &
HARBINGER #24 ("DEATH OF A RENEGADE")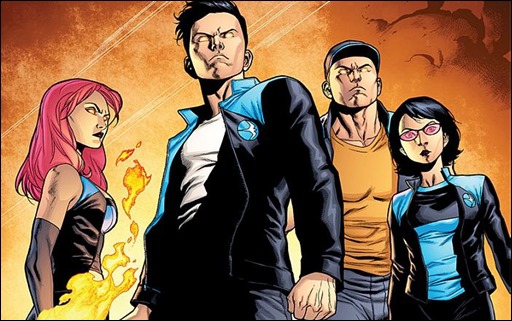 Here are two previews for Valiant Comics on sale June 18th, 2014 – Unity #8 by Matt Kindt & Stephen Segovia and Harbinger #24 by Joshua Dysart & Khari Evans.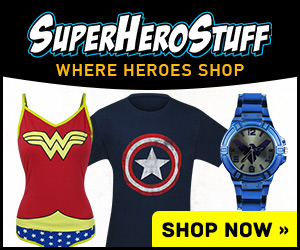 UNITY #8 (ARMOR HUNTERS)
Written by MATT KINDT
Art by STEPHEN SEGOVIA
Chromium & Standard Edition Covers by MICO SUAYAN* (APR141416/APR141415)
Character Design Variant by CLAYTON CRAIN (APR141417)
Armor Hunters Variant by TREVOR HAIRSINE (APR141418)
ARMOR HUNTERS descends on Valiant's all-star superteam in an all-new story arc from New York Times best-selling writer Matt Kindt (Mind MGMT) and red-hot artist Stephen Segovia (Superior Carnage)!
When an ultra-powerful threat from deep space begins brutalizing Earth, humanity's first response is – who else? – the fearless team of heroes, soldiers, and short fuses called Unity! Now it's down to Ninjak, Eternal Warrior and Livewire – plus some special surprise recruits – to lead the assault on the ARMOR HUNTERS' frontline…even if they die trying!
CHROMIUM EDITION: $5.99 | STANDARD EDITION: $3.99
T+ | 32 pgs. | ON SALE 6/18/14 (FOC – 5/26/14)
---
HARBINGER #24 ("DEATH OF A RENEGADE" – PART 3)
Written by JOSHUA DYSART
Art by KHARI EVANS
Cover by LEWIS LAROSA (APR141430)
Variant Cover by CLAYTON HENRY (APR141431)
One of the Renegades is dead…but the battle isn't over yet.
The penultimate issue of the most important Harbinger story ever told is almost here, and the countdown to the "EVERYTHING CHANGES," mind-shattering spectacular of Harbinger #25 is heading toward you like a freight train. Hold on tight!
$3.99 |  T+ | 32 pgs. | ON SALE 6/18/14 (FOC – 5/26/14)
– The Comic Book Critic