Black Bolt, J. Jonah Jameson & More in
Your First Look at ORIGINAL SINS #3!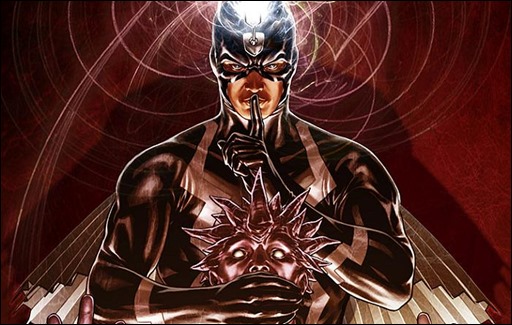 Here's your first look at Original Sins #3 featuring stories with Black Bolt, J. Jonah Jameson, and The Young Avengers, courtesy of Marvel Comics – on sale July 9th, 2014.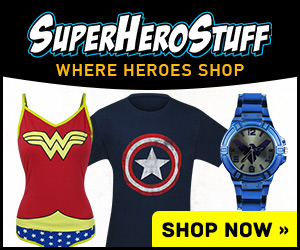 Press Release
This July, go even deeper into the sins of your favorite characters as the information the Watcher held continues to unravel the fabric of the Marvel Universe! Today, Marvel is proud to present your first look at ORIGINAL SINS #3 – the next exciting chapter shining a revealing light on the secrets of our most requested characters courtesy of the industry's top creators!
First, rising star writer Charles Soule joins artist Ryan Browne for a new tale about the Inhuman information broker lineage. As he utilizes the Watchers knowledge to unearth a shocking secret about Black Bolt and the Inhuman royal family – he'll upend the power balance of the entire Inhuman community! Seeds sown here will bear bitter fruit in the pages of Inhuman in the coming months!
Then, Eisner-award winning writer Ryan North and artist Ramon Villalobos continue their Young Avengers story running throughout Original Sins! Amidst the investigation into the Watcher's murder – Marvel Boy, Prodigy and Hulkling confront notorious supercriminal The Hood! With the rest of the Marvel Universe investigating the Watcher's murder, are these 3 inexperienced heroes enough to go toe-to-toe with one of the Avengers deadliest foes?
Finally the superstar creative team of Dan Slott and Mark Bagley bring you the Original Sin of your Not So Friendly Neighborhood Former NYC Mayor J. Jonah Jameson!
The Watcher saw it all – an now everyone knows. Don't miss the startling secrets of Black Bolt, J. Jonah Jameson and the Young Avengers when ORIGINAL SINS #3 hits comic shops and digital devices this July!
ORIGINAL SINS #3 (MAY140779)
Written by CHARLES SOULE, RYAN NORTH & DAN SLOTT
Art by RYAN BROWNE, RAMON VILLALOBOS & MARK BAGLEY
Cover by MARK BROOKS
FOC – 06/16/14, On-Sale 07/09/14
– The Comic Book Critic