Harvey Pekar's Last Graphic Novel Ships in March 2012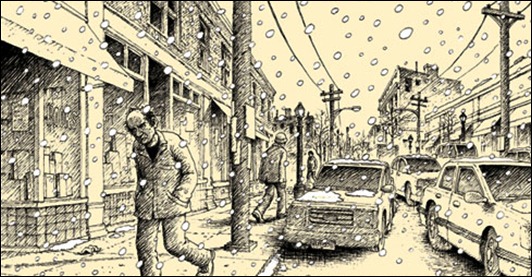 In March 2012, Zip Comics and Top Shelf Productions are co-publishing Harvey Pekar's last graphic novel entitled Harvey Pekar's Cleveland illustrated by Joseph Remnant.
Harvey Pekar (1939-2010) was an autobiographical comics pioneer and lifelong resident of Cleveland, Ohio. His critically acclaimed series, American Splendor, began in 1976 and spawned a film of the same name with Paul Giamatti as Pekar himself.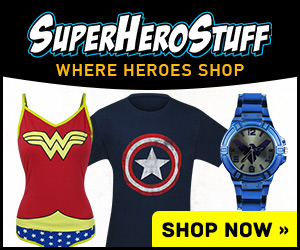 Harvey Pekar's Cleveland is a 128 page black and white hardcover graphic novel written by Harvey Pekar and illustrated by Joseph Remnant. It measures 9.3" x 7.3" and includes an introduction by Alan Moore for $21.99 US. The book will be available in comics shops and bookstores in March 2012.
Harvey Pekar's Cleveland is sadly one of his last, but happily one of his most definitive graphic novels. It presents key moments and characters from the city's history, intertwined with Harvey's own ups and downs, as relayed to us by Our Man and meticulously researched and rendered by artist Joseph Remnant. At once a history of Cleveland and a portrait of Harvey, it's a tribute to the ordinary greatness of both.

"America's poet-comic-laureate of curmudgeonhood is sorely missed, but thankfully, this posthumous book, like Hamlet's father, is here to remind us of the great man, the great Pekar." — Jonathan Ames, author and creator of HBO's Bored to Death

"One of the very greatest works by that unique and irreplaceable American voice, the truly splendorous Harvey Pekar… graced by the impeccable and poignant artistry of Joseph Remnant." — From the introduction by Alan Moore
Here is a preview of the cover and 8 interior pages to Harvey Pekar's Cleveland courtesy of Top Shelf Productions.
– The Comic Book Critic