Harvey Pekar's Last Graphic Novel Ships in March 2012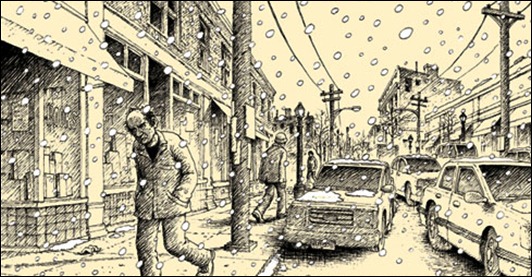 In March 2012, Zip Comics and Top Shelf Productions are co-publishing Harvey Pekar's last graphic novel entitled Harvey Pekar's Cleveland illustrated by Joseph Remnant.
Harvey Pekar (1939-2010) was an autobiographical comics pioneer and lifelong resident of Cleveland, Ohio. His critically acclaimed series, American Splendor, began in 1976 and spawned a film of the same name with Paul Giamatti as Pekar himself.
Harvey Pekar's Cleveland is a 128 page black and white hardcover graphic novel written by Harvey Pekar and illustrated by Joseph Remnant. It measures 9.3" x 7.3" and includes an introduction by Alan Moore for $21.99 US. The book will be available in comics shops and bookstores in March 2012.