Harrow County #17 Preview
(Dark Horse)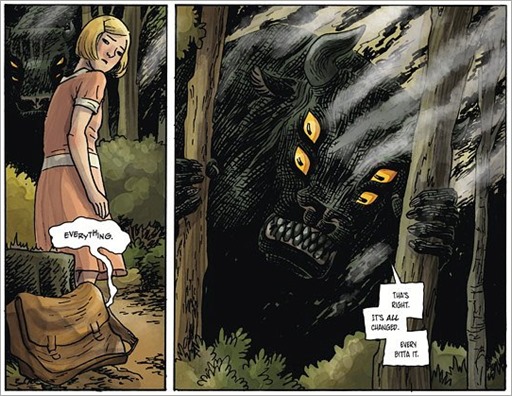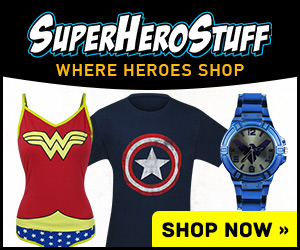 Here's a 7 page preview of Harrow County #17 by writer Cullen Bunn and artist Carla Speed McNeil, on sale October 19th, 2016 from Dark Horse.
HARROW COUNTY #17
Writer: Cullen Bunn
Artist: Carla Speed McNeil
Colorist: Jenn Manley Lee
Cover Artist: Tyler Crook
The Abandoned, that hulking figure with haunting yellow eyes, rarely leaves his ramshackle cabin deep in the woods of Harrow County. But it wasn't always so. Illustrated by guest artists Carla Speed McNeil and Jenn Manley Lee, this issue is the first of a two-part story that explores the Abandoned's past and reveals secrets about the very foundations of Harrow County.
* Guest art by Carla Speed McNeil and Jenn Manley Lee!
* Featuring special backup stories exclusive to the single issues!
Genre: Fantasy, Horror
Publication Date: October 19, 2016
Format: FC, 32 pages; Ongoing
Price: $3.99
UPC: 7 61568 26606 1 01711