DARK HORSE DELIVERS TEN NEW SERIES FOR SUMMER 2015!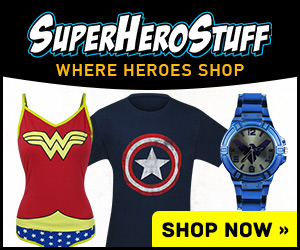 Dark Horse Comics has just announced, at Emerald City Comic Con (ECCC), that ten new series will be starting in July 2015.
The ten different series will be:
Barb Wire #1 by writer Chris Warner & artist Patrick Olliffe – July
Negative Space #1 by writer Ryan K Lindsay & artist Owen Gieni – July
The Tomorrows #1 by writer Curt Pires & artist Jason Copland – July
Death Head #1 by writers Zack Keller & Nick Keller and artist Joanna Estep – July
King Tiger #1 by writer Randy Stradley & artist Doug Wheatley – August
Zodiac Starforce #1 by writer Kevin Panetta & artist Paulina Ganucheau – August
Adam.3 #1 by writer & artist Scott Kolins – August
Power Cubed #1 by writer & artist Aaron Lopresti – September
The Steam Man #1 by writers Mark Miller & Joe R. Lansdale & artist Piotr Kowalski – October
Chimichanga: Sorrow of the World's Worst Face #1 by writer Eric Powell & artist Stephanie Buscema – late 2015
Check out the covers below along with exclusive interview with the creators of the new series.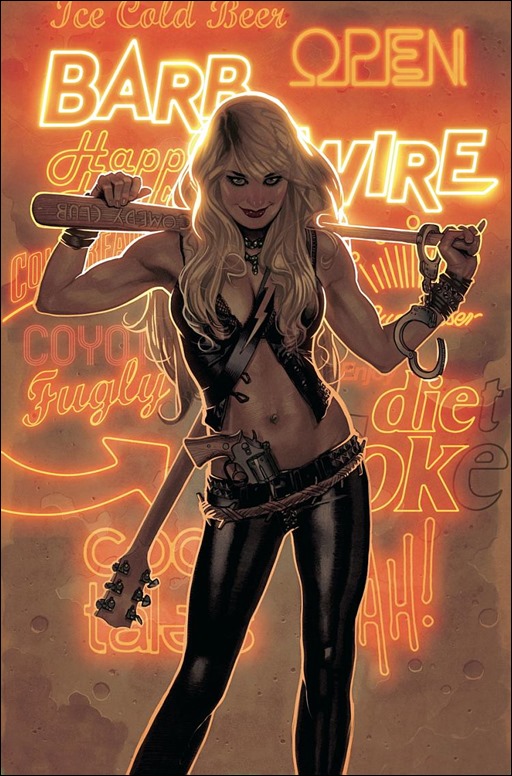 Exclusive Interview with Chris Warner on Nerdist!
Barb Wire #1
Chris Warner (W)
Patrick Olliffe (A)
On Sale in July
Nail-hard tough and drop-dead gorgeous, Barb Wire is the baddest bounty hunter on the mean streets of Steel Harbor, where gangsters can lift bulldozers and leap rusting factories in a single bound. The hunting is stupid good and the bounties are hella big—if Barb lives long enough to collect!
---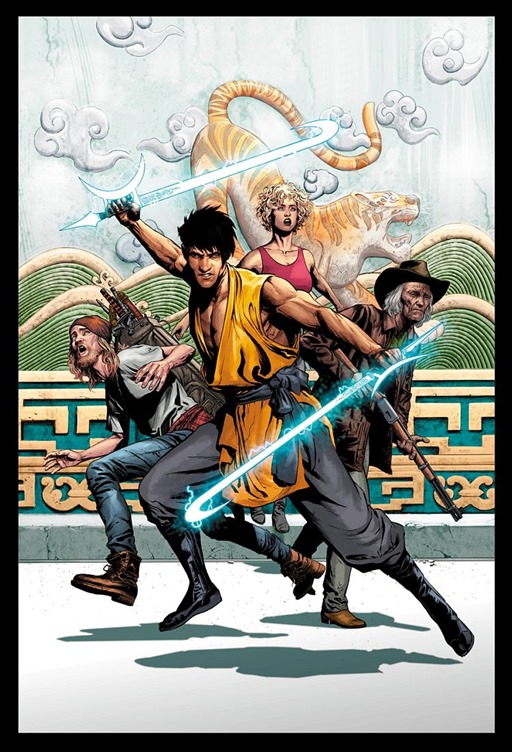 Exclusive Interview with Randy Stradley on Nerdist!
King Tiger #1
Randy Stradley (W)
Doug Wheatley (A)
On Sale in August
Blood, death, and fire—the darkest kind of magic. A monstrous secret from King Tiger's past has found the mystic warrior, but can Tiger's skills and sorcery triumph against an unthinkable supernatural obscenity linked to his own destiny? If the Tiger falls, the Dragon will rise!
---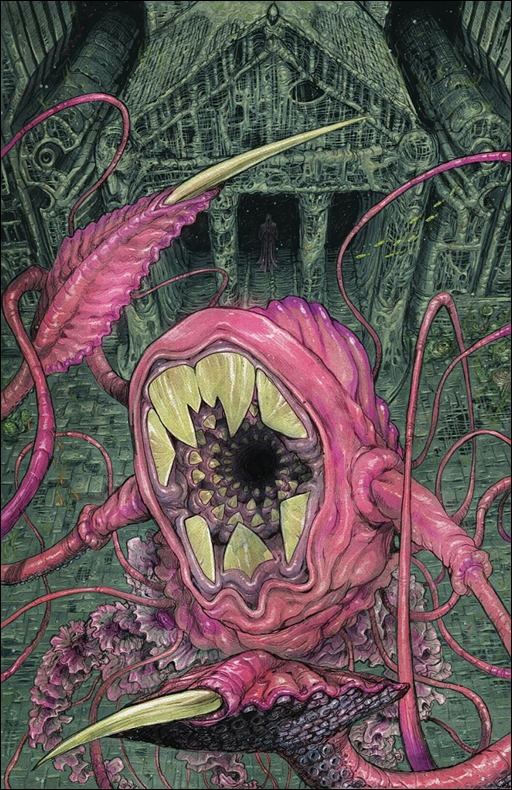 Exclusive Interview with Ryan K Lindsay on Comic Book Resources!
Negative Space #1
Ryan K Lindsay (W)
Owen Gieni (A)
On Sale in July
When one man's writer's block gets in the way of his suicide note, he goes for a walk to clear his head and soon uncovers a century-old conspiracy dedicated to creating and mining the worst lows of human desperation. A corporation has manipulated his life purely so they can farm his suicide note as a sadness artifact that will be packed and shipped to ancient underwater creatures who feed off our strongest and most base emotions. Our hero partners with a cult intent on exposing the corporation, and only a suicide mission can solve the whole mess.
---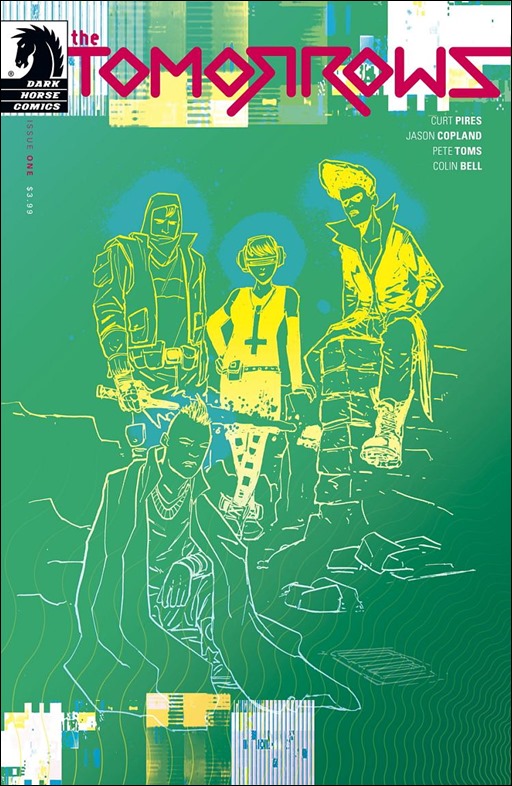 Exclusive Interview with Curt Pires on ComicBook.com!
The Tomorrows #1
Curt Pires (W)
Jason Copland (A)
On Sale in July
A bold new speculative-fiction comic from the mind of writer Curt Pires, each issue illustrated by a different brilliant artist!
The future: art is illegal. Everything everyone ever posted online has been weaponized against them. The reign of the Corporation is quickly becoming as absolute as it is brutal—unless the Tomorrows can stop it.
They told you the counterculture was dead. They were wrong. Welcome to the new reality.
---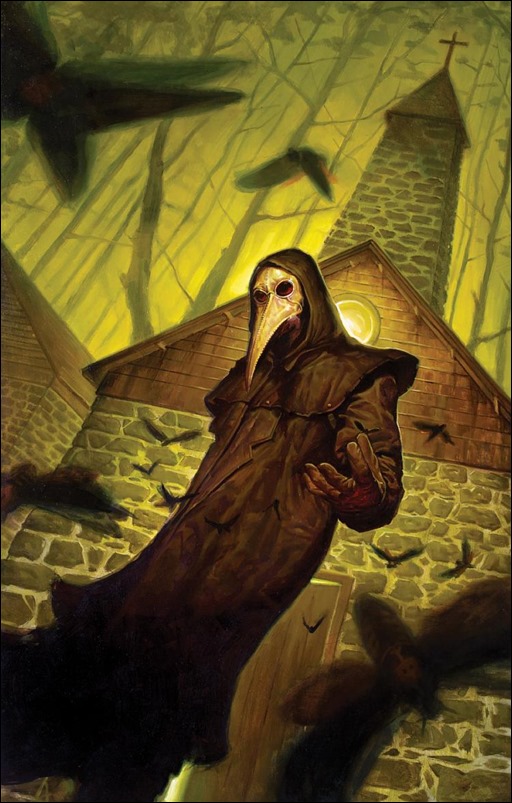 Exclusive Interview with Zack and Nick Keller at Crave Online!
Death Head #1
Zack Keller, Nick Keller (W)
Joanna Estep (A)
On Sale in July
When Niles and Justine Burton go camping to get a break from their stressful lives, they expect to find peace . . . not an abandoned village hiding an ancient evil. In a turn of events ripped straight from a horror movie, a brutal killer wearing a plague doctor's mask begins hunting Niles, Justine, and their two kids. Who is the Plague Doctor? What does he want? And how will the family survive?
---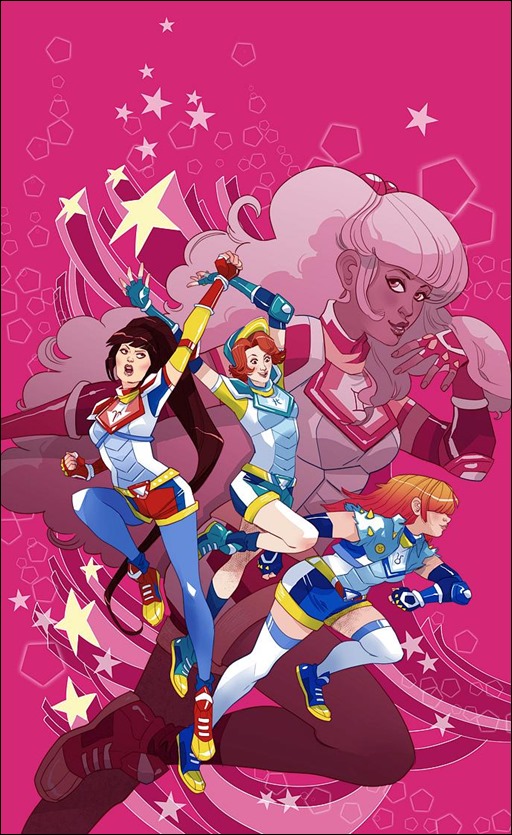 Exclusive Interview with Kevin Panetta and Paulina Ganucheau on Comics Alliance!
Zodiac Starforce #1
Kevin Panetta (W)
Paulina Ganucheau (A)
On Sale in August
They're an elite group of teenage girls with magical powers who have sworn to protect our planet against dark creatures . . . as long as they can get out of class! Known as the Zodiac Starforce, these high-school girls aren't just combating math tests. They're also battling monsters—not your typical afterschool activity! But when an evil force from another dimension infects team leader Emma, she must work with her team of magically powered friends to save herself—and the world—from the evil Diana and her mean-girl minions!
From Kevin Panetta (Bravest Warriors) and Paulina Ganucheau (TMNT: New Animated Adventures, Bravest Warriors), this super-fun and heartfelt story of growing up and friendship—with plenty of magical-girl fighting action—delivers the most exciting new ensemble cast in comics!
---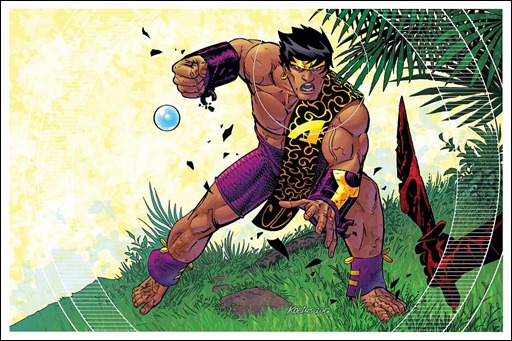 Exclusive Interview with Scott Kolins on Comics Bulletin!
Adam.3 #1
Scott Kolins (W/A)
On Sale in August
Award-winning writer and artist Scott Kolins (Past Aways, The Flash, The Avengers, Solomon Grundy) premieres Adam.3.
On a futuristic island paradise populated by talking animals and monitored by orbiting control satellites, the peaceful lives of Adam and his wife Skye are troubled by growing tension between Adam and his previous son, Beo. The situation goes from bad to worse when an alien invader infects the animals—turning them into aliens themselves. When Beo is captured, Adam must battle his transformed animal friends to save his son—and their island home!
---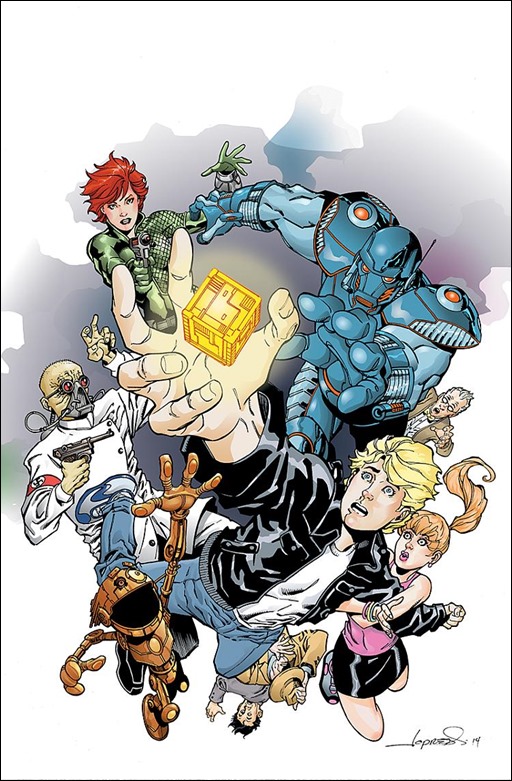 Exclusive Interview with Aaron Lopresti on Bleeding Cool!
Power Cubed #1
Aaron Lopresti (W/A)
On Sale in September
On his eighteenth birthday, Kenny's inventor father gives him a phenomenal piece of matter-reinterpreting technology, attracting the attention of a bumbling Nazi scientist and an elite government agent. Aaron Lopresti delivers a comical coming-of-age tale in a fantastic sci-fi universe!
---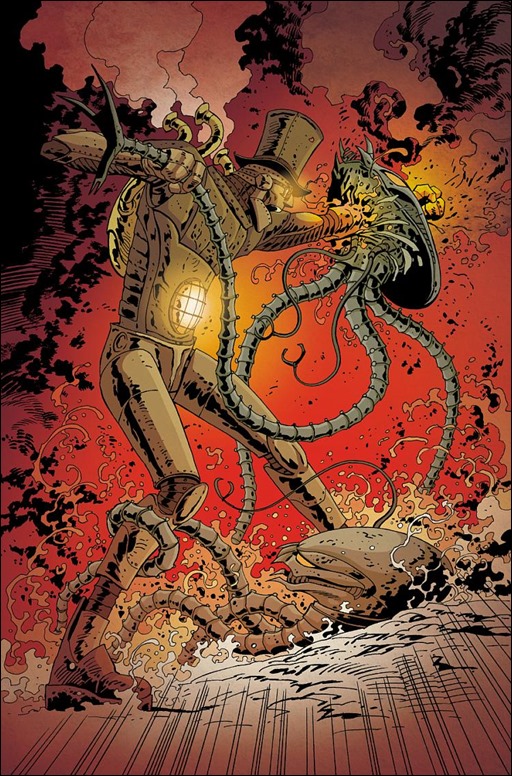 Exclusive Interview with Joe Lansdale on Bloody Disgusting!
The Steam Man #1
Mark Miller (W)
Joe R. Lansdale (W)
Piotr Kowalski (A)
On Sale in October
The Old West (but not as we know it): Giant robots that run on steam power are created to take down invading Martians and armies of killer albino apes in an all-out brawl. The Steam Man, a giant metal man operated by a team of monster hunters, seems to have the town protected and the West under control, until a crazed and powerful vampire comes to town to bring forth the apocalypse.
---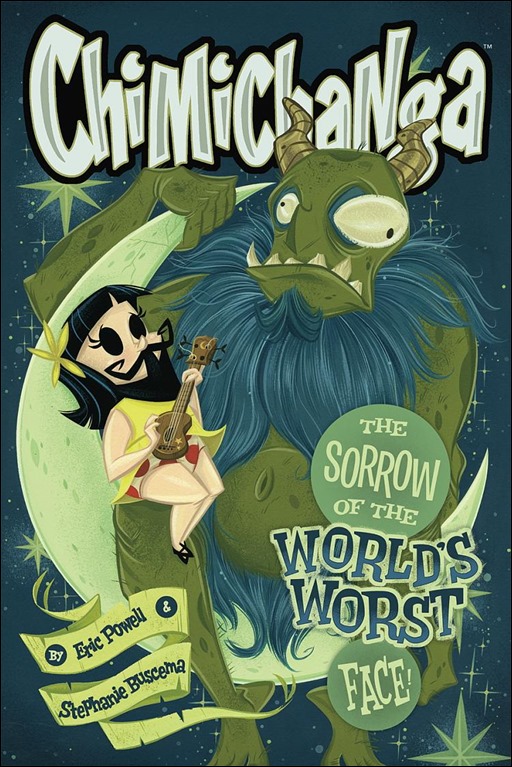 Exclusive Interview with Eric Powell & Stephanie Buscema on Comic Book Resources!
Chimichanga: Sorrow of the World's Worst Face #1
Eric Powell (W)
Stephanie Buscema (A)
On Sale in late 2015
Wrinkle's Traveling Circus's most adorable bearded girl and her savory-named beast are back, and there is a new act in store! Come one, come all to the Sorrow of the World's Worst Face! But beware: those who look behind the curtain are in for an awful treat, and it's not just his face we're talkin' about!