Death to the Gods in
ETERNAL WARRIOR #4!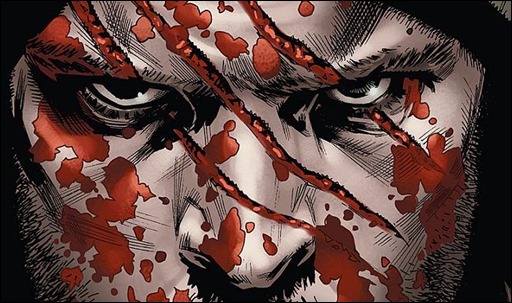 Here's a preview of Eternal Warrior #4, written by Greg Pak with art from Trevor Hairsine & Diego Bernard, courtesy of Valiant Comics – on sale December 18th, 2013.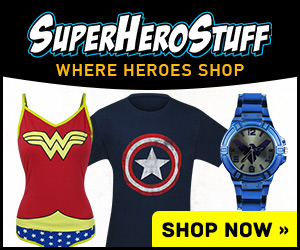 Press Release
Valiant is proud to present an advance preview of Eternal Warrior #4 from New York Times best-selling writer Greg Pak and all-star artistic talents Trevor Hairsine and Diego Bernard! Fist and steel, blood and bone… The Eternal Warrior's first solo adventure in the all-new Valiant Universe thunders into a skull-crushing conclusion right here on December 18th!
Gilad Anni-Padda was once the Earth's sworn champion…but time changes everything. Together with his daughter and fellow immortal, Xaran, the Eternal Warrior has returned to stop the never-ending cycle of bloodshed that comes with obeying the Earth's command. To do it, he'll slay the god of the Earth itself…and the legion of swords at her command. But, immortal or not, can history's most feared warrior withstand the divine wrath which he has wrought?
A battle thousands of years in the making will be fought today…and what happens here will reverberate for centuries to come…all the way to the year 4001! Begin the journey toward the return of Valiant's famous future timeline right here on December 18th, only in Eternal Warrior #4!
And be back in January for Eternal Warrior #5 – the FIRST ISSUE of ETERNAL EMPEROR, an all-new story arc launching Gilad Anni-Padda into the far-flung world of the Valiant Universe circa 4001 A.D.!
For more information on Harbinger and the rest of the Valiant Universe, visit Valiant on Facebook, on Twitter, and at ValiantUniverse.com.
For Valiant merchandise and more, visit Valiant.CinderBlock.com.
ETERNAL WARRIOR #4
Written by GREG PAK
Art by TREVOR HAIRSINE & DIEGO BERNARD
Cover by LEWIS LAROSA (OCT131353)
Variant Cover by MICO SUAYAN (OCT131354)
Valiant Signature Series Variant by MARK MORETTI (OCT131355)
$3.99/T+/32 pgs.
ON SALE 12/18/13
ETERNAL WARRIOR #5 ("ETERNAL EMPEROR" – PART 1)
Written by GREG PAK
Art by ROBERT GILL
Cover by CLAYTON CRAIN (NOV131267)
Pullbox Exclusive Variant by DIEGO BERNARD (NOV131268)
Variant Cover by DAVE BULLOCK (NOV131269)
Variant Cover by DAVID MACK (NOV131270)
$3.99/T+/32 pgs.
ON SALE 1/22/14 ( FOC – 12/23/13)
– The Comic Book Critic