'Palmiotti & Brady's The Big Con Job'
Puts the 'Con' Back in 'Convention'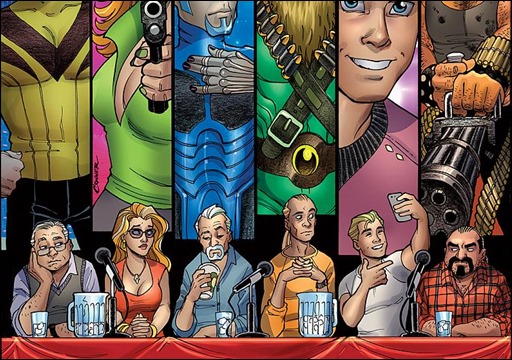 Writers Jimmy Palmiotti & Matt Brady and artist Dominike Stanton take on conventions in Palmiotti & Brady's The Big Con Job #1 coming in March 2015 from BOOM! Studios.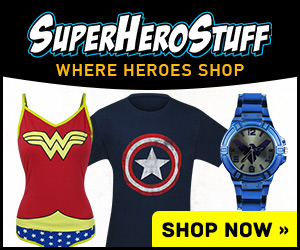 Press Release
What do you do when you're a down-on-your-luck, Hollywood has-been? Steal the show—literally! This March, award-winning publisher BOOM! Studios is pleased to announce the debut of Palmiotti & Brady's The Big Con Job, a new limited series in the vein of Ocean's 11 meets Galaxy Quest from writers Jimmy Palmiotti (Harley Quinn) and Matt Brady (Buck Rogers), and artist Dominike "Domo" Stanton (Deadpool).
"Jimmy is well-known for writing sharp characters and hilarious hijinks," said BOOM! Studios Editor-in-Chief Matt Gagnon. "Combine that with the talents of writer Matt Brady and phenomenal artist Dominike Stanton, and you've got a team brazen enough to take on a con of epic proportions. This is a comic book crime caper and a love letter to comic conventions. If you're a  comic book fan of any fashion, this book will speak to your inner love for our medium."
After working the same convention circuit for many years, a group of flabby action heroes, aging sex symbols, and sci-fi bit players have become close friends as they watch their lines get shorter and their autographs get cheaper. That is, until they hire a cocky new booking agent who offers them their only chance at a comfortable retirement by robbing one of the largest cons in the country!
Palmiotti & Brady's The Big Con Job #1 arrives in comic shops on March 4th with a main cover by Amanda Conner (Harley Quinn) for the price of $3.99 under Diamond order code JAN151104. Also available in a limited quantity are a Jackpot variant cover by Jay Shaw (Evil Empire), a 10 Years Anniversary incentive cover by Trevor Hairsine (Captain America, Eternal Warrior), and a retailer incentive cover by Dan McDaid (Dawn of the Planet of the Apes).
The Final Order Cutoff deadline for retailers is February 9th.