The Archies #4 by Segura, Rosenberg, & Eisma Preview (Archie)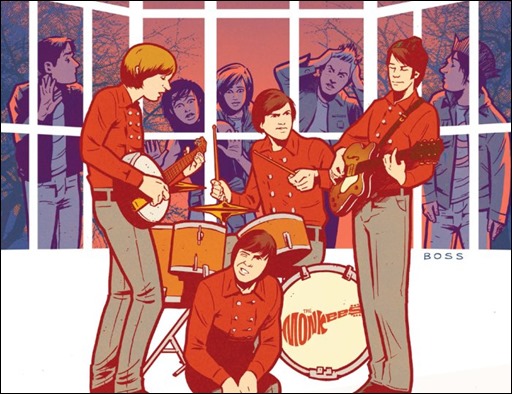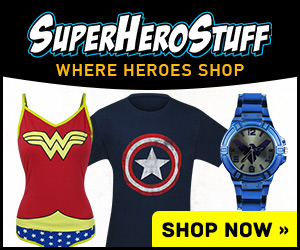 Here's your first look at The Archies #4 by writers Alex Segura & Matt Rosenberg and artist Joe Eisma, on sale January 17th, 2018 from Archie Comics.
Press Release
"This issue was, hands down, the craziest thing Matt and I have ever written – and, for those keeping score at home, we sent the Archies back in time to meet the Ramones. This adventure is off the wall, fun, quirky and loaded with heart – just like the Monkees themselves! No time travel, no alternate dimensions, but tons of fun. We had a great time having the Monkees show the Archies the ropes and it was spectacular to see artist Joe Eisma and colorist Matt Herms stretch their artistic muscles on this one. Hope you guys dig it." – Alex Segura
"This issue was one of the most fun and wonderfully bizarre comics I've ever drawn, thanks to a very exciting script from Alex Segura and Matthew Rosenberg.  I've never shifted between art styles in a comic like this, and it was a nice change of pace.  I still can't believe I got the chance to draw a comic with The Monkees in it!  Expect the unexpected with this one!" – Joe Eisma
The Archies #4 Monkees.com Exclusive Cover by Tyler Boss – Pre-Order Link: http://monkeesstore.warnermusic.com/the-archies-4.html
THE ARCHIES #4
Script: Alex Segura and Matt Rosenberg
Art: Joe Eisma, Matt Herms, Jack Morelli
Cover: Greg Smallwood
Variant Covers: Michael Allred & Laura Martin, Joe Eisma
Monkees.com Exclusive Cover: Tyler Boss
NEW ONGOING SERIES! GUEST STARRING THE MONKEES!
Still soaring from last issue's sage advice from CHVRCHES, Archie is eager to take his friends to the next level musically on their first-ever tour. But an unexpected turn of events finds them in the swingin' sixties—face to face with rock/pop icons THE MONKEES!
On Sale Date: 1/17
32-page, full color comic
$3.99 U.S.