Fred Van Lente & CAFU Uncork ARMSTRONG AND THE VAULT OF SPIRITS #1 – In Stores February 7th!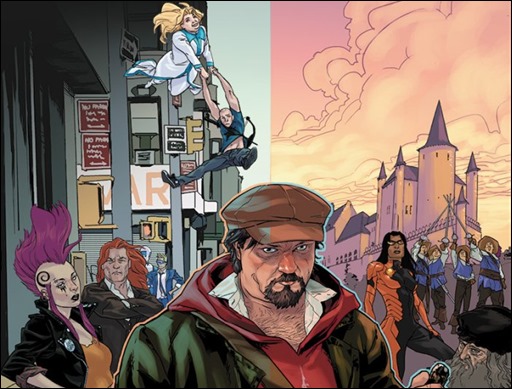 Get ready to meet the man behind the legend as Armstrong tells all!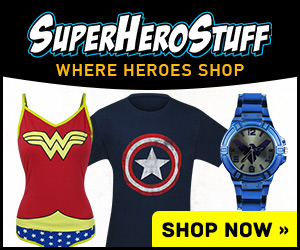 Here's your first look at Armstrong and The Vault of Spirits #1 by writer Fred Van Lente and artist CAFU, on sale February 7th, 2017 from Valiant Comics.
Press Release
As revealed at Comics Bulletin, Valiant is proud to present your first look inside ARMSTRONG AND THE VAULT OF SPIRITS #1 – an all-new standalone special spotlighting the first landmark solo adventure in the very (very, very) long life and times of Valiant's disorderly immortal!
On February 7th, New York Times best-selling writer Fred Van Lente (ARCHER & ARMSTRONG) and rising star CAFU (RAPTURE) cordially invite you to a party hosted within Armstrong's own private reserve…where five millennia worth of secret revelations – the sword-shattering battles, the epic-inspiring love affairs, and the head-spinning hangovers – from the never-before-explored chronicles of Earth's eternal hedonist are about to come bursting forth!
Deep beneath New York City's seediest dive bar, Armstrong – the hard-hitting, harder-partying immortal veteran of history's greatest escapades – is hosting an invitation-only affair for his most beloved friends and allies! Archer… Ivar, Timewalker… Faith… Quantum and Woody… And special guests from across the Valiant Universe… All have been offered a seat at the table for a personally guided tour of Armstrong's most valuable and tightly guarded treasure… From the Great Flood to ancient Greece to the height of the Crusades, raise a glass as Armstrong recounts the true stories of his wine-soaked path down through the ages and the artifacts that reside within his own secret archive!
The festivities begin on February 7th when Fred Van Lente and CAFU descend deep into the most tightly guarded treasure trove the Valiant Universe has ever known, only in ARMSTRONG AND THE VAULT OF SPIRITS #1 – featuring covers by Kalman Andrasofszky (X-23), Juan José Ryp (BRITANNIA), Ryan Bodenheim (The Dying & The Dead), and Clayton Henry (ARCHER & ARMSTRONG)!
For more information, visit Valiant on Facebook, Twitter, Tumblr, Instagram, and ValiantEntertainment.com.
For Valiant merchandise and more, visit ValiantStore.com.
ARMSTRONG AND THE VAULT OF SPIRITS #1
Written by FRED VAN LENTE
Art by CAFU
Cover A by KALMAN ANDRASOFSZKY (DEC171924)
Cover B by JUAN JOSÉ RYP (DEC171925)
Variant Cover by RYAN BODENHEIM (DEC171926)
Variant Cover by CLAYTON HENRY (DEC171927)
$3.99 | 32 pgs. | T+ | ONE-SHOT | On Sale FEBRUARY 7th (FOC – 1/15/18)