Recently I've been thinking back to the days of when I started collecting comics. I wasn't just collecting them, I was reading just about everything that I could afford to get my hands on. This would be roughly around 1984 or so.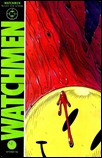 I would go out to my local bookstore to get my comics off the rack. Even though this store carried just about all the issues published by Marvel and DC at the time, they were all jammed together in a makeshift rack at the front of the store. This rack had several different levels but they were close together, which made pulling out a comic, without bending the spine in multiple places, a very tricky affair.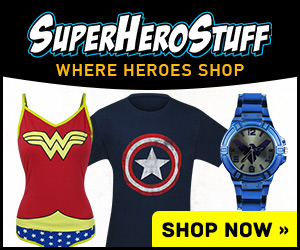 That didn't matter, because not only did this store carry a lot of titles, they also carried Marvel Trade paperbacks and Graphic Novels. All along the front of the store.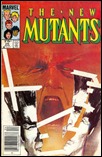 The comics coming out at that time all seemed magical – the stories and art were both wonderful and captivating. What I didn't realize at the time, was that I was living at a time when comic books were going through a transformation of sorts. Not only were the stories in general getting more mature and complex, but certain writers and artists such as Frank Miller, Alan Moore, George Perez, and Bill Sienkiewicz were transforming the landscape of comic books.
I didn't have a Diamond Previews to see what was coming out in 3 months, I would get my info from wherever I could find any. I would find out what comics had shipped that week by calling the store after school and having Dan, the owner, read out a list of what had shipped. In hindsight I realize that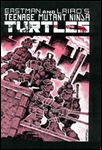 what I was doing may have been very annoying, but at the time, I needed to know what I could afford to buy ahead of time.
On the weekends I'd go pick up comics that hooked me in right from the start. Comics like Marvel Super-Heroes Secret Wars, Amazing Spider-Man #252, The New Mutants by Chris Claremont and Bill Sienkiewicz, Alpha Flight, X-Men by Claremont and Romita Jr., Marvel Fanfare, Moon Knight with covers by Nowlan and Kaluta, New Teen Titans, Infinity Inc., and many many more.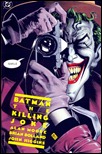 After a while – well it seemed like a long time back then, but it was probably only a few short months – I noticed that the bookstore wasn't able to get everything that was coming out. I sifted through my heavily read Overstreet's Comic Book Price Guide, the one with Katy Keene on the cover, and found a comic book store in Manhattan called Forbidden Planet – there were only two, one in the UK and one in NYC. Being on 13th Street and Broadway, it was easy for me to get to by train from New Jersey, where I lived.
That was my first exposure to a real comic book store. They not only carried Marvel and DC, but they also had independents and foreign comics too! Tin Tin and Asterix hardcovers lined the walls along with others by strange artists like Jean Giraud, Enki Bilal, and Jacques Tardi. Downstairs they had action figures and many long boxes filled with back issues.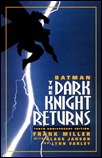 The main floor had comic racks filled with new issues all along the back of the store. Sometimes they would have several months worth of back issues on the rack which I snapped up. Finding a copy of 2000 A.D. or the first issue of Judge Dredd by Eagle was a fantastic feeling. I had heard about the Teenage Mutant Ninja Turtles and I had managed to find a copy of TMNT #1 in it's fourth printing, but they had a first print of TMNT #3 though. Reading those comics for the first time was like nothing I'd ever experienced before. They were so different from what I was used to reading, yet they felt so very familiar.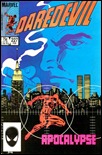 I was lucky enough to experience some of the greatest comics of that era as they were being published. The Dark Knight Returns, The Watchmen, Miracleman, Daredevil 'Born Again', Crisis on Infinite Earths, The Question, Swamp Thing, Elektra: Assassin, New Mutants, Uncanny X-Men, Batman: Year One, Batman: The Killing Joke, Camelot 3000, and Walt Simonson's Thor were among the greats I waited for month after month. The anticipation of the next issue arriving so that I could take it home and read and re-read it was something that I haven't experienced in a long time.
Is this because we're so used to having information about comics to be published in a few months at our fingertips? Have we lost that sense of wonder when a comic book arrives and we're surprised by what actually transpires within it's pages? Has technology and the immediacy of information taken that magic away forever? Or have we just grown up and become less susceptible to those feelings?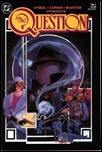 In 1986, when I first entered college, I encountered the Usenet and it's many newsgroups for the first time. I would eventually find comic book related newsgroups like rec.arts.comics, which at the time were filled with postings about not only what was on the newsstands, but what was about to be released. Many hours were spent reading posts that dissected the latest issue of the Watchmen down to the most minute details. That was my first exposure to a great deal of information about future releases. Somehow, most of the innocence and wonder had begun to come to an end – not instantly, but over time as technology progressed.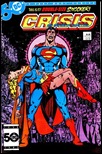 Now in the age of the internet and instant social mediums such as Twitter and Facebook, we have massive amounts of information thrown at us in rapid succession. Even if we don't want to know something about a movie, TV show, music artist, celebrity, or comic book, we're bound to have that info and more slung in our direction. Secrets are no longer kept for long periods and it's only a matter of time before they're leaked onto the 'net.
Currently in the comics industry is experiencing some of the best and most entertaining stories that have been published in a long time. The quality of comics being released, across the board, is very high. Although I wonder if the magic that I was experiencing back almost 30 years ago, is still being felt by a new generation of comic book readers today? It would be a real shame if that wasn't true.
Has that magic disappeared forever or has it changed and evolved, pushed by technology over time, into something else? What do you think?
– The Comic Book Critic