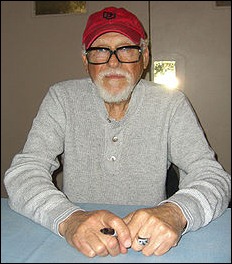 On Thursday June 23rd, 2011, Gene Colan, a comics legend, passed away at the age of 84. He has worked for several different companies and in many differing genres over his almost 70 year career in comics.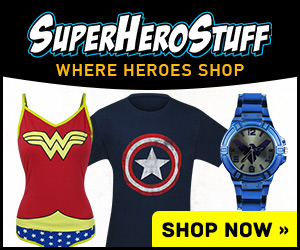 Gene has helped bring to life countless characters over the years. Stan Lee and Gene Colan created The Falcon, the first African-American superhero in mainstream comics. He drew all 70 issues of Tomb of Dracula for Marvel Comics, including helping Marv Wolfman create Blade – a character that went on to be portrayed by Wesley Snipes in three films.
Gene has drawn many high profile Marvel characters including Iron Man (in Tales of Suspense), Dr. Strange, and Daredevil (1966-1973). In the 1980's he did a lot of work for DC Comics on Batman, Detective Comics, and Night Force.
He was admired by many creators, friends, and fans alike. Here is what they had to say about the man and artist, Gene Colan: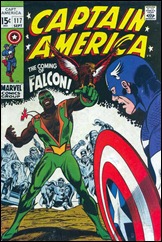 Mark Evanier:
As a reader, I loved Gene's work. There was a credibility about it: No matter how outlandish the premise or plot, Gene somehow made you believe it. His pencil art was magnificent…in many ways, too good for the assembly line production process and the flimsy printing that it usually received. As good as his work looked in your comics, it was always probably better.

I later got to love Gene. He was a charming, self-effacing gentleman who was genuinely moved when fans tried to tell him how good he was and how much joy his work had given them. He heard that a lot and remained utterly unspoiled by all the praise. In a way, it seemed to make him try harder to improve his drawing and live up to what they said he was.
The Comics Journal has a lengthy article about Gene's career:
With Daredevil – his first feature-length superhero assignment – Colan had everything he wanted: a lantern-jawed lead character, a diverse cast of co-stars, a colorful rogues gallery, New York City as a setting … and 20 pages per month to tell stories the way he felt they should be told. "The fact that he was blind and could do all these things really appealed to me," Colan said of his stint on the title. "I tried to figure out a way to actually illustrate his blindness so that the reader could follow it. He had an uncanny knack of actually seeing better than a sighted person because of his keen senses, and I tried to illustrate that in some vague way with pictures of what he saw. Strictly out of my imagination." That imagination led to an almost-uninterrupted 80-issue run on Daredevil, which forever became associated with Colan.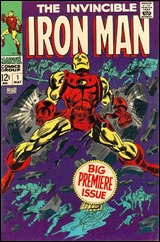 Bob Greenberger:
The first time I saw Adam Austin's artwork, I was floored. It was his second issue of Tales of Suspense and the work was stunning. From Iron Man, I followed him to Daredevil but by then he was using his real name, Gene Colan. Much as I loved his super-heroes, it was his Tomb of Dracula that was amazing. And, at the same time, he made me laugh with the satirical Howard the Duck.
I knew this day would come but it came too quickly. It's been a rare pleasure working with Gene. He knew who he was—how valuable his contributions to the world of comic art have been—how prized it remains by so many. Yet he never felt less than grateful to anyone who'd even read a single panel that he'd drawn. Until he was too weak to hold a pencil, he put his whole kishkes into everything he drew—whether it was a $5000 commission or a small drawing for someone's child. And he was never satisfied with his artwork but always eager to learn a little more, do a little better, try something new. At 84.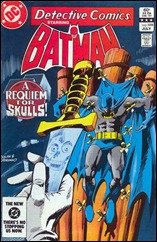 Mark Millar:
I first discovered Gene Colan in the Dracula pocket-books, reprinted here in Scotland when I was ten. When I think of his art it's always in black and white because Marvel UK is where I was most exposed to it, but I also feel it's where it looked best. Dick Giordano is a massive Batman fan and when he became editor of the books in 1980 he nabbed Gerry Conway, Gene and Don Newton who were all at the top of their game, producing I think the most underrated run on Batman ever. I loved seeing Gene drawing superheroes because he brought a realistic, painterly quality, a European brush-line to the characters that made them look like people in unusual clothes as opposed to the cardboard cut-out figures icons we're generally used to. His Superman looked like a brooding Brando, never moreso than the beautiful, spooky Phantom Zone mini-series he did with Steve Gerber. Bryan Hitch and I would reference his stuff regularly when we were on Ultimates, that quiet naturalism John Buscema (and Hitchy himself) was so good at very evident in every page of his work.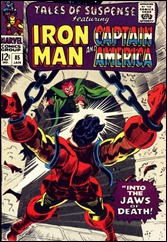 Gene Colan was one of my favorite artists in my early teen years, when I was first discovering comics.

The first full run of a comic book series that I read was Daredevil (lent to me by Kurt Busiek in middle school), including many issues drawn by Gene.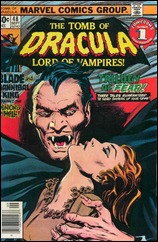 Gene Colan was like no other artist of his generation. His ability to create dramatic, multi-valued tonal illustrations using straight india ink and board was unparalleled. The comics industry has lost one of its true visionaries.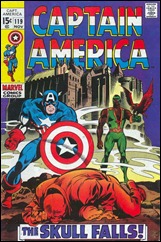 Gene Colan was one of the great draftsmen in the industry and his work is a fond part of some of my best comic book memories.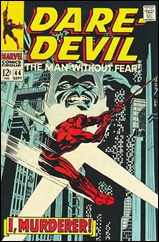 The following quotes are from Newsarama.
We haven't found a way to measure the value of a talented man or woman. There are so many categories. There's the work, of course, and I have watched it evolve, and I recommend viewing that evolution. There's inspiration. Who was not inspired by Gene Colan? I was. I would search for his work whenever it popped-up, long before he became established at Marvel. Then there's the artist that could add the finishing touches to less finished charters, like Ironman, and Daredevil, making them suddenly real, and almost alive. I read every book he drew.

He ought not to have gone. I have more to learn.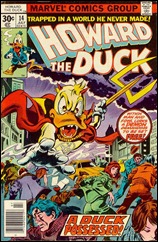 The one somewhat amusing memory I have, specifically tied to Daredevil #29, my first Daredevil purchase, was the cover image of him being unmasked by some thugs! My child's mind wasn't overly bothered by the fact that Matt Murdock wore his dark glasses under his DD mask! The image was so alarming and compelling to me that I just accepted it. Gene's work was like that for me– his use of real Manhattan settings in Daredevil, as the hero swung past on his line, made me believe it was possible.

That he had such an enduring career, and that he touched so many iconic characters, for many companies, is a testament to his craft. The guy could make this stuff believable. He has passed from the mortal plane, but his work lives on.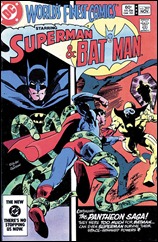 Gene Colan absolutely terrified me. And that's a huge compliment. His work on Tomb of Dracula was the first comic books that really spooked me as a kid. Scary, moody work. His images and innovative storytelling were instantly and uniquely identified, they stood out from all the rest. Classic illustrations with distinct page designs and layouts. Tomb of Dracula stood tall next to every great work of its time. There has never been another talent like his, he remains a true American original. I recommend to any reader not familiar with his work to pick up the Tomb of Dracula collections as well as his work on Daredevil, Iron Man, Night Force and Batman.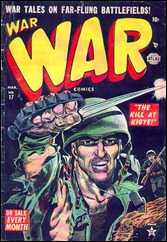 Rest in Peace Eugene "Gene" Colan (September 1, 1926 – June 23, 2011)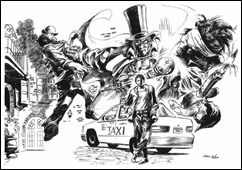 – The Comic Book Critic