INHUMAN #1 Sells Out – Full Issue Included in AMAZING SPIDER-MAN #1!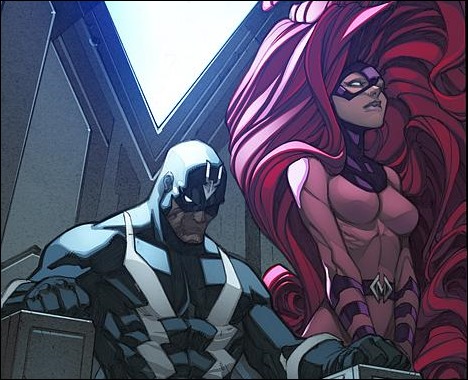 "…a memorable and engaging reinvention of the Inhumans mythos"
– IGN, on Inhuman #1
Marvel Comics will include the full sold-out issue of Inhuman #1 in Amazing Spider-Man #1 at no extra cost. Amazing Spider-Man #1 will arrive in stores on April 30th, 2014 weighing in at 70 pages, with Inhuman #1 reprinted at the end. The issue arrives just before the release of Inhuman #2 in May.
Press Release
The recently debuted Inhuman #1 has already rocketed up the sales charts, completely selling out at the distributor level and becoming the week's best-selling digital comic on the Marvel app. Today, Marvel is proud to announce that this month's highly anticipated Amazing Spider-Man #1 will NOW also contain the FULL ISSUE of the blockbuster Inhuman #1 – at NO EXTRA COST! There's no better way to show the comic industry the Inhumans are here to stay – and now is the perfect chance to jump on board one of the hottest new series!