'Lumberjanes To The Max Edition' Hardcover Collects Full First Story Arc and More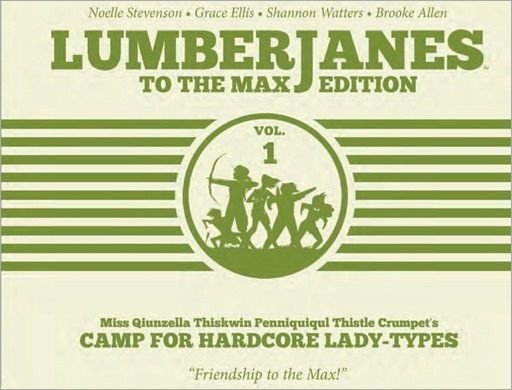 Lumberjanes To The Max Edition, a hardcover collecting the original 8 issue story arc by Shannon Watters, Grace Ellis, Noelle Stevenson, & Brooke Allen, will be available on November 18th, 2015 from BOOM! Studios.
If you're a fan of Lumberjanes, this hardcover collection is for you. The final order cutoff date for stores is Monday October 26th, 2015, so call your local store to reserve your copy. If you need help finding a store near you, there are links at the end of this post.