BOOM! BOX KICKS OFF WITH RYAN NORTH'S FIRST ORIGINAL PRINT TITLE, 'THE MIDAS FLESH'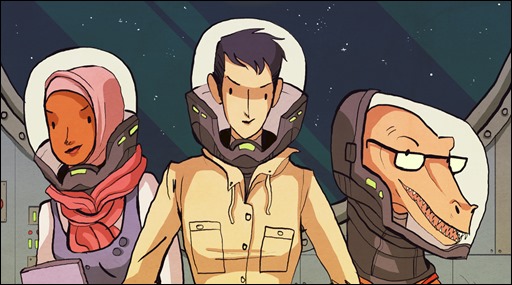 Boom! Studios' new imprint, BOOM! Box, kicks off with Ryan North's first original print comic book series THE MIDAS FLESH, on sale December 18th, 2013.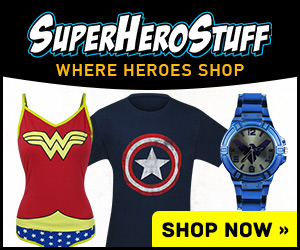 Press Release
Award-winning publisher BOOM! Studios is thrilled to announce the December debut of Ryan North's first original print comic book series THE MIDAS FLESH, marking the launch of the publisher's new imprint, BOOM! Box.
Featuring art by North's ADVENTURE TIME comic partners, Shelli Paroline and Braden Lamb, THE MIDAS FLESH is the first title to come out under BOOM! Box, a line of books aimed to allow some of the most creative talents in comics to let loose with their wildest ideas. To highlight the series and imprint launch, the inaugural issue will contain extra pages of story and art. THE MIDAS FLESH #1 will ship with a main cover by John Keogh and variant covers by Emily Partridge (ADVENTURE TIME), and Noelle Stevenson (ADVENTURE TIME WITH FIONNA & CAKE, Nimona). The first issue will also feature the first original "Writer's Edition" incentive cover, where North will hand-letter varying character dialogue on each variant cover.
"Ryan, Shelli, and Braden are nothing short of magic," said BOOM! Studios Editor-in-Chief Matt Gagnon. "Their work on ADVENTURE TIME is literally some of the best storytelling we have in comics, and they've very deservingly been recognized with a host of major industry awards. Now, we get to see them bring a brand-new world to life. There's few things in comics I'd rather see more."
WHY WE LOVE IT: We have been having so much fun with writer Ryan North (Dinosaur Comics, To Be Or Not To Be: That Is The Adventure) on ADVENTURE TIME that we couldn't resist the opportunity to publish a new original idea of his. And it is original.
WHY YOU'LL LOVE IT: We've all heard of the Midas touch. You know, the Greek Myth about the man who did a number on himself by wishing for everything he touched to turn to gold? Who better to turn that tale on its head with a heavy dose of sci-fi than Ryan North? Also, did we mention the Utahraptor?
WHAT IT'S ABOUT: Fatima and her space crew have decided to return to Earth—a planet completely sectioned off, abandoned, and covered in gold—to find out exactly what happened to this once thriving planet and see if they can use that knowledge against the evil empire that's tracking them down. As luck would have it, they just landed the most powerful weapon in the universe: some ancient dead guy's body.
The over-sized debut issue, THE MIDAS FLESH #1, arrives in comic shops on December 18th with a cover price of $3.99 under Diamond order code OCT130966.
– The Comic Book Critic