Ninjak Has X-O MANOWAR #6 Dead To Rights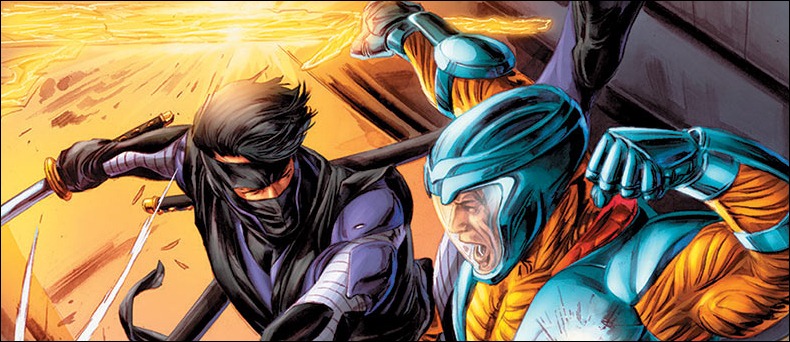 Here's a 6 page preview of X-O Manowar #6, by Robert Venditti & Lee Garbett, and featuring Ninjak from Valiant Comics.
Press release
Valiant is proud to present an advance preview of X-O Manowar #6 by New York Times best-selling author Robert Venditti and acclaimed artist Lee Garbett! Can X-O Manowar recover from his chilling defeat at the hands of Ninjak? Who will be the last superhero standing? Place your bets because, on October 17th, it's a close quarters rematch that will decide the fate of all mankind!