A New Nation Rises in X-O MANOWAR #17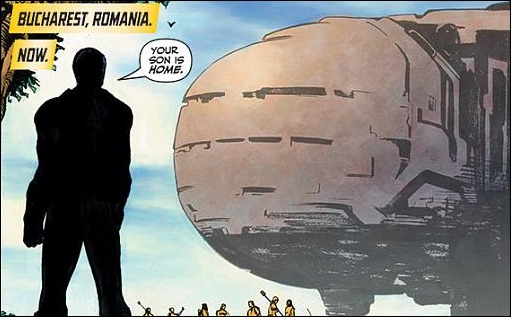 Here's your four page Preview of X-O Manowar #17 by writer Robert Venditti and artist Lee Garbett, on sale September 18th, 2013 from Valiant Comics.
Press Release
Valiant is proud to present an advance preview of X-O Manowar #17 from New York Times best-selling writer Robert Venditti (Green Lantern) and fan favorite artist Lee Garbett (Batman R.I.P.)! The road to UNITY continues here! With the might of a military occupation, X-O Manowar has forged a new nation state for the Visigoth people inside of modern day Romania. But his actions will not go unnoticed – or unpunished – by a world on red alert…
Since bonding with the sentient X-O Manowar armor, Aric of Dacia has rampaged unchecked, crushing every enemy in his path. But what happens when a one-man war machine must become the protector of an entire people? Aric's skills as ruler are about to be put to the test, and the result will set off a chain reaction that will lead to one of the biggest confrontations in the history of the Valiant Universe – UNITY!