Priest & Bright Return with
Q2: The RETURN OF QUANTUM AND WOODY
Coming in October from VALIANT!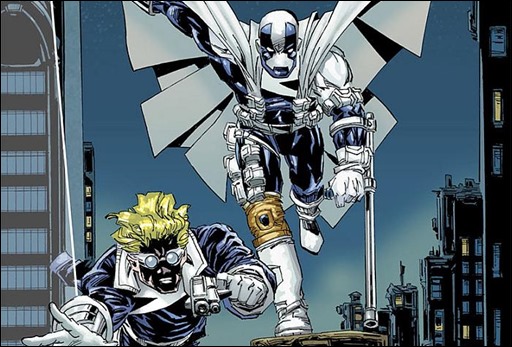 The most demanded return in comics finally arrives this October!
Christopher Priest & M.D. Bright reunite to work on a new Quantum and Woody miniseries in October 2014 – Q2: The Return of Quantum & Woody from Valiant Comics.
Press Release
Valiant is proud to announce the release of Q2: THE RETURN OF QUANTUM AND WOODY #1 (of 5) on October 15th – the FIRST ISSUE of an all-new new mini-series reuniting legendary creators Christopher Priest (Black Panther, Deadpool) and M.D. Bright (Green Lantern, Iron Man) with the world's worst superhero team!