Archie vs. Predator #4 Preview
(Dark Horse)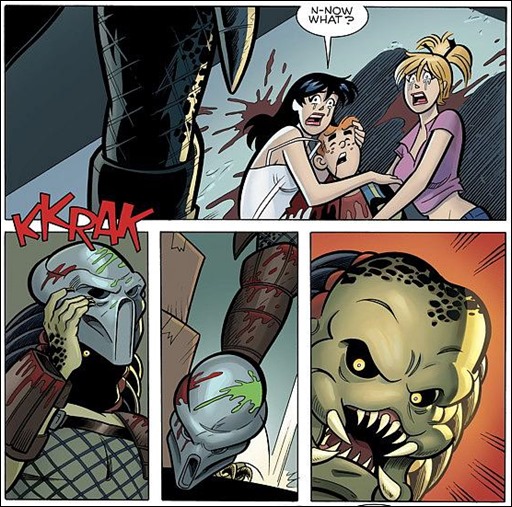 Here's a six page preview of Archie vs. Predator #4 by writer Alex de Campi and artists Fernando Ruiz & Rich Koslowski, on sale July 22nd, 2015 from Dark Horse.
ARCHIE VS. PREDATOR #4
Writer: Alex de Campi
Penciller: Fernando Ruiz
Inker: Rich Koslowski
Colorist: Jason Millet
Cover Artist: Andrew Pepoy, Joe Quinones, Faith Erin Hicks
THE GANG FIGHTS BACK!