ARCHIE COMICS AND DARK HORSE COMICS UNVEIL THE UNTHINKABLE: ARCHIE MEETS PREDATOR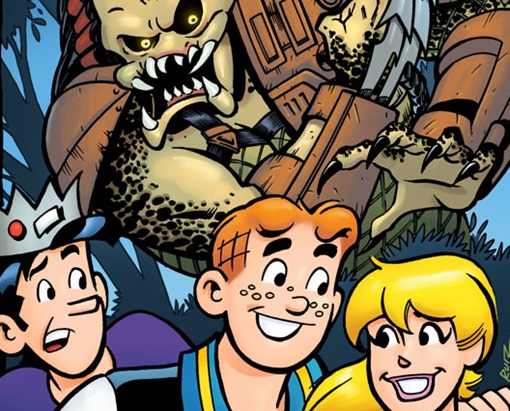 Archie Comics and Dark Horse Comics team up for a bloodbath in Riverdale!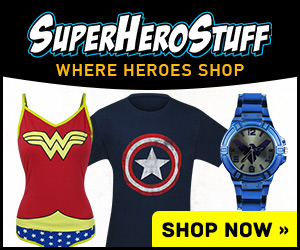 In Spring 2015, Archie & Pals go to spring break in Costa Rica where Archie Meets Predator – This Dark Horse and Archie crossover will be written by Alex de Campi and drawn by Fernando Ruiz.
Press Release
America's favorite teen meets the galaxy's fiercest hunter! Archie Comics and Dark Horse Comics are proud to bring you spring 2015's hottest crossover: ARCHIE MEETS PREDATOR.
With writer Alex de Campi (Grindhouse, Lady Zorro, Smoke/Ashes) at the helm, and artist Fernando Ruiz, things are going to get wild quickly.
"In the grand tradition of ARCHIE MEETS THE PUNISHER and ARCHIE MEETS KISS, we're unbelievably excited to partner with Dark Horse to show what happens when the Predator comes to Riverdale," said Archie Comics Publisher/Co-CEO Jon Goldwater. "It's going to be a surprising, energetic, and must-read series, and we're so glad Alex de Campi and Fernando Ruiz are joining forces to tell this off-the-wall story."
Archie and friends hit Costa Rica for spring break, where party and beach games soon get replaced by the most dangerous game! What mysterious attraction does the gang hold for the trophy-collecting Predator, and will the kids even realize they're in danger before it claims them all?
For more information and for all the latest breaking news from New York Comic Con 2014, head to the official Archie Comics News Blog!