Archie vs. Predator #4 Preview
(Dark Horse)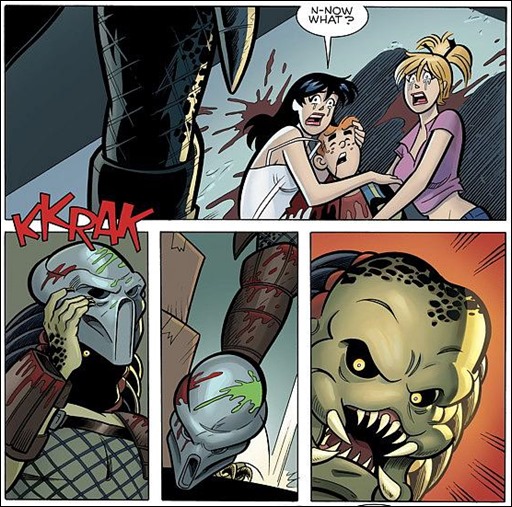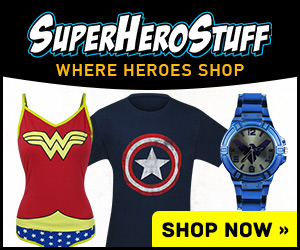 Here's a six page preview of Archie vs. Predator #4 by writer Alex de Campi and artists Fernando Ruiz & Rich Koslowski, on sale July 22nd, 2015 from Dark Horse.
ARCHIE VS. PREDATOR #4
Writer: Alex de Campi
Penciller: Fernando Ruiz
Inker: Rich Koslowski
Colorist: Jason Millet
Cover Artist: Andrew Pepoy, Joe Quinones, Faith Erin Hicks
THE GANG FIGHTS BACK!
"Look at these Archie vs. Predator comic covers and weep at their glory."—io9
As casualties continue to mount, it's up to Betty and Veronica to put aside their differences if the gang hopes to rid Riverdale of the Predator menace—but can the girls keep their claws out of each other long enough to keep the Predator's claws out of everyone?!
*Variant covers by Faith Erin Hicks (The Last of Us) and Joe Quinones (Batman '66, Howard the Duck)!
Genre: Science-Fiction, Humor
Publication Date: July 22, 2015
Format: FC, 32 pages; Miniseries
Price: $3.99
UPC: 7 61568 27991 7 00411