Preview of Wild's End #1 (BOOM!)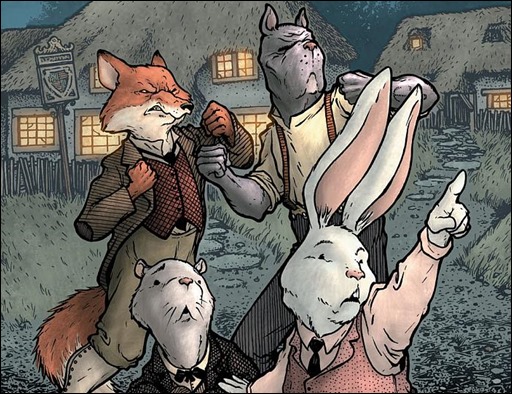 Here's a five page preview of Wild's End #1 by writer Dan Abnett and artist I.N.J. Culbard, on sale September 10th, 2014 from BOOM! Studios.
Wild's End #1 (of 6)
Writer: Dan Abnett
Artist: I.N.J. Culbard
WHY WE LOVE IT: We love smart takes on classic science-fiction mythos and who better to take advantage of the iconography of H.G. Wells and War of the Worlds than Dan Abnett, one of comics' most renowned sci-fi writers and one of creators responsible for the groundbreaking run on Guardians of the Galaxy that inspired the upcoming Marvel movie. Paired with I.N.J. Culbard who has made a name for himself with the critically acclaimed adaptation of H.P. Lovecraft's At the Mountains of Madness, it's a team perfectly built for the visually impactful adventure stories readers love.