ABNETT AND LANNING DO COSMIC AT BOOM THIS FREE COMIC BOOK DAY
Press release
On Saturday May 5th, fan-favorite scribes Dan Abnett and Andy Lanning bring their cosmic brand of superheroes to BOOM! Studios with an all-new, all-original 16-page story featuring their new series THE HYPERNATURALS. This original story serves as a prelude that leads directly into the first issue of THE HYPERNATURALS #1, which goes on-sale in July.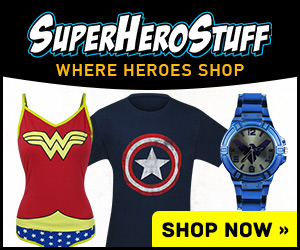 Featuring a cover by Francesco Mattina (NOVA) and interior art by Brad Walker (GUARDIANS OF THE GALAXY) and Tom Derenick (JLA, NEW X-MEN), the FREE COMIC BOOK DAY EDITION of THE HYPERNATURALS includes a brand new 16-page story that will not be reprinted in the first issue of the series.
A universe trembles. It is the far future; the human race has finally colonized the galaxy, preserving an era of prosperity that's only possible because of The Hypernaturals. They're a celebrated, galaxy-wide superhero task force that keeps the peace. That is, until they all mysteriously vanish. Now, as the galaxy teeters on the brink of chaos, it's up to a group of retired and long forgotten Hypernaturals – and their novice recruits – to save the galaxy from complete destruction.
Dan Abnett and Andy Lanning, the superstar writing duo behind Annihilation and The Legion, launch an all-new original series that takes cosmic super-heroes to a new frontier.
Experience the special preview issue of The Hypernaturals this May and pick up the #1 issue this July!
– The Comic Book Critic