BLOODSHOT REBORN #12 – Jeff Lemire and Lewis LaRosa Bombard "THE ANALOG MAN" in April!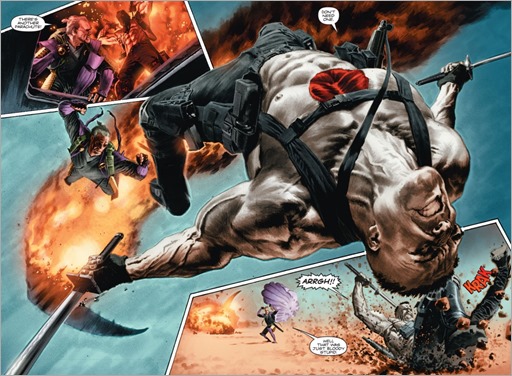 Thirty years from today, the world's most dangerous man now borders on obsolete… Does the hero once called Bloodshot have enough firepower left to bring order to a world of chaos?
Here's your first look at Bloodshot Reborn #12, The Analog Man – Part 3 by writer Jeff Lemire and artist Lewis LaRosa, on sale April 20th, 2016 from Valiant Comics.