ANGELA: ASGARD'S ASSASSIN #1 – The Explosive New Series Coming in November!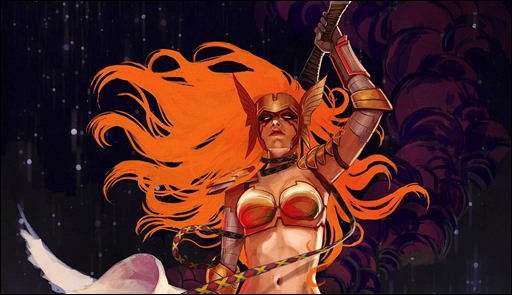 Angela: Asgard's Assassin #1, written by Kieron Gillen & Marguerite Bennett and illustrated by Phil Jimenez & Stephanie Hans, arrives in November 2014 from Marvel Comics.
Press Release
This coming November, the Marvel Universe's newest star is about to show you why she's the most dangerous in ANGELA: ASGARD'S ASSASSIN #1 – the newest ongoing series launching as part of Avengers NOW! The star-studded creative team of Kieron Gillen, Marguerite Bennett, Phil Jimenez and Stephanie Hans show you a side of Angela you've never seen before, as she cuts a bloody swath across the Marvel Universe!