ANGELA: ASGARD'S ASSASSIN #1 – The Explosive New Series Coming in November!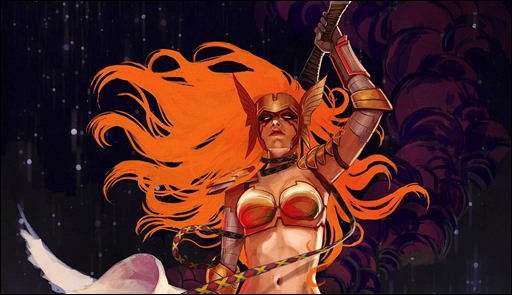 Angela: Asgard's Assassin #1, written by Kieron Gillen & Marguerite Bennett and illustrated by Phil Jimenez & Stephanie Hans, arrives in November 2014 from Marvel Comics.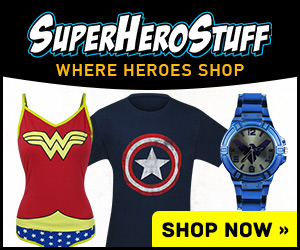 Press Release
This coming November, the Marvel Universe's newest star is about to show you why she's the most dangerous in ANGELA: ASGARD'S ASSASSIN #1 – the newest ongoing series launching as part of Avengers NOW! The star-studded creative team of Kieron Gillen, Marguerite Bennett, Phil Jimenez and Stephanie Hans show you a side of Angela you've never seen before, as she cuts a bloody swath across the Marvel Universe!
The finest warrior of the Tenth Realm, she has been trained all her life to hate Asgard with every fiber of her being. But following the events of Original Sin: Thor & Loki – The Tenth Realm, she must confront the truth of her lineage. She is the daughter of Odin. The sister of Thor. An Asgardian. Now, she has been cast out from the Tenth Realm, and wants nothing to do Asgard. What does she want? A clean slate. And she'll cut down anyone in the Ten Realms who stands in her way!
"The story is Angela is basically on the run," says co-writer Kieron Gillen of the first arc in an interview with Marvel.com. "It gives her a chance to interact with a lot of different people so by the end of the first arc we really get a sense of who Angela is vis-à-vis the Marvel Universe. This is how she interacts with Asgardians, this is how she interacts with Angels. This is how she interacts with the Guardians and the cosmic stuff. Here is how she interacts with the Earth. You get a sense of who she is and where she fits into the larger picture."
Superstar writer Kieron Gillen returns to Asgard following his critically acclaimed run on Journey Into Mystery along with rising star writer Marguerite Bennett and the out of this world art team of Phil Jimenez  & Stephanie Hans! Each issue features a main story drawn by Jimenez with a second story drawn by Hans!
As the newest star of the Marvel Universe prepares to take center stage, no fan can afford to miss the ongoing adventures of the angelic warrior when ANGELA: ASGARD'S ASSASSIN #1 explodes on to comic shop shelves and digital devices this November!
For more on Angela: Asgard's Assassin and more of Marvel's San Diego Comic-Con announcements, head to www.marvel.com/SDCC2014.
ANGELA: ASGARD'S ASSASSIN #1
Written by KIERON GILLEN & MARGUERITE BENNETT
Art by PHIL JIMENEZ & STEPHANIE HANS
Variant Cover by STEPHANIE HANS
On-Sale November 2015!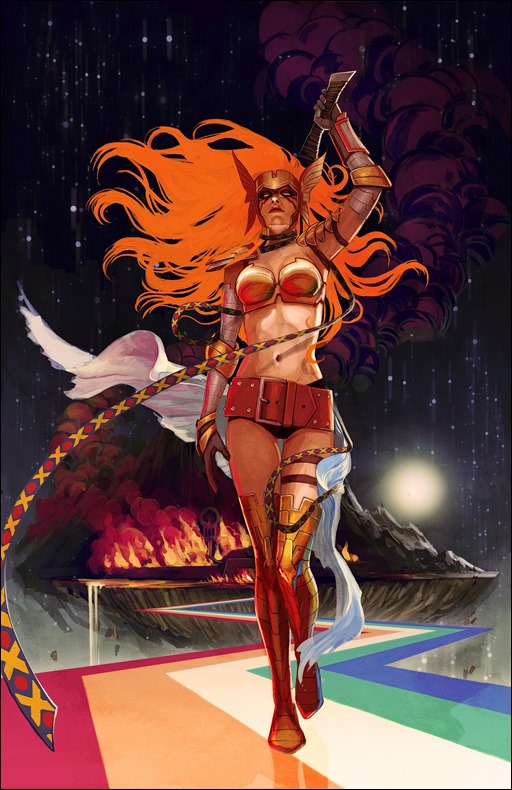 – The Comic Book Critic