A Modern Classic Reborn in
STAR WARS: EPISODE IV A NEW HOPE OGN!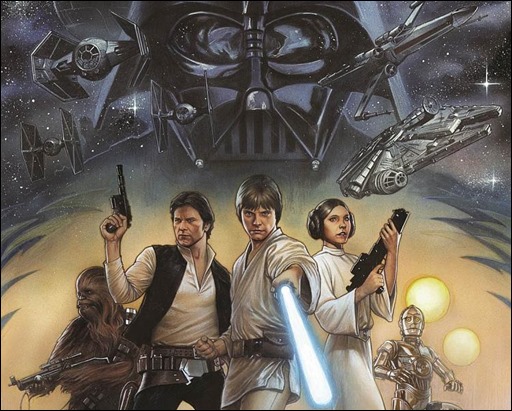 Your New Look at This Iconic Marvel Tale Remastered!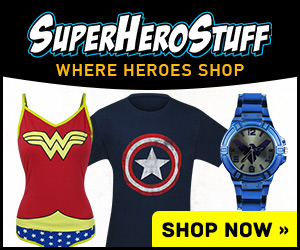 On May 6th, 2015, Marvel Comics is releasing a remastered (& recolored by Chris Sotomayor) hardcover version of Star Wars: Episode IV A New Hope by Roy Thomas & Howard Chaykin with a new cover by Adi Granov.
Press Release
Lucasfilm Ltd. and Marvel Entertainment have already taken the industry by storm with blockbuster new stories set in the Star Wars universe. This May, we're proud to return you to the story that started it all as the first original comic adaptation of the greatest space-fantasy film of all time is reborn as the STAR WARS™: EPISODE IV A NEW HOPE OGN!
Weeks before George Lucas' first STAR WARS film hit theaters – Marvel gave eager fans their very first look at Luke Skywalker, boldly asking "Will he save the galaxy, or destroy it?" Now, 30 years later, you may know the answer, but that doesn't spoil the excitement of reliving this now classic adaptation like you've never seen before – including scenes that never made it to the silver screen!
Completely remastered for the modern age with new coloring by Chris Sotomayor, Roy Thomas and Howard Chaykin's iconic story debuts this May in an oversized hardcover format with a new cover by famed artist Adi Granov! Now is your chance to relive the original Marvel Comics adaptation that started it all when STAR WARS™: EPISODE IV A NEW HOPE OGN comes to comic shops and book stores this May!
Plus, don't miss exciting remastered adaptations of THE EMPIRE STRIKES BACK and RETURN OF THE JEDI coming later this year!
STAR WARS: EPISODE IV A NEW HOPE OGN-HC (JAN150883)
Written by ROY THOMAS
Penciled by HOWARD CHAYKIN
Colored by CHRIS SOTOMAYOR
Cover by ADI GRANOV
On Sale 05/06/15!