A Modern Classic Reborn in
STAR WARS: EPISODE IV A NEW HOPE OGN!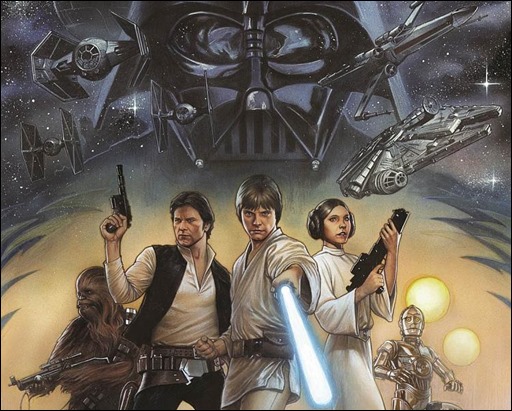 Your New Look at This Iconic Marvel Tale Remastered!
On May 6th, 2015, Marvel Comics is releasing a remastered (& recolored by Chris Sotomayor) hardcover version of Star Wars: Episode IV A New Hope by Roy Thomas & Howard Chaykin with a new cover by Adi Granov.
Press Release
Lucasfilm Ltd. and Marvel Entertainment have already taken the industry by storm with blockbuster new stories set in the Star Wars universe. This May, we're proud to return you to the story that started it all as the first original comic adaptation of the greatest space-fantasy film of all time is reborn as the STAR WARS™: EPISODE IV A NEW HOPE OGN!