The End is FOURever – Your First Look at FANTASTIC FOUR #645!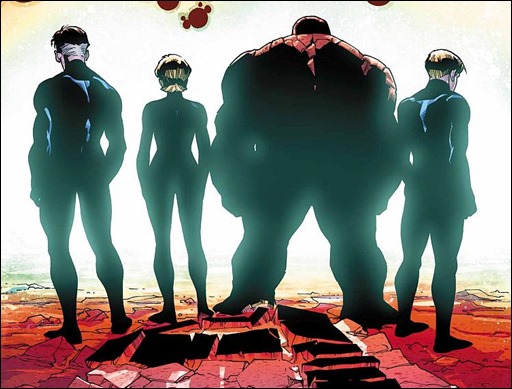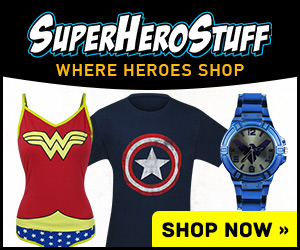 Here's a six page preview of Fantastic Four #645, the over-sized final issue of the historic series, by a variety of special guest writers & artists – on sale April 29th, 2015 from Marvel Comics.
Press Release
This April, four will stand together…one last time! Today, Marvel proudly presents your first look at FANTASTIC FOUR #645 – the oversized, senses shattering final issue! James Robinson and Leonard Kirk are joined by a murderers row of fantastic talent to give the First Family the grandest sendoff of them all!
Will the Fantastic Four defeat the Quiet Man and the corrupted forces of the Heroes Reborn universe? Will Johnny Storm get his powers back? Will Reed and Sue be a family again or will it all be torn asunder? Questions will be answered in this main feature story!
Then, special guests bring you four brand new stories featuring Marvel's quintessential quartet! With heartfelt tales from Karl Kesel, Louise Simonson, Tom DeFalco and Jeff Parker and art by David Marquez, Joe Bennett, Tom Grummet and Pascal Campion – you can't afford to miss this one!
Plus, iconic creators from across the Fantastic Four's history share their all-time favorite covers! Hear from Stan Lee, John Byrne, Roger Stern, Mark Millar, Roy Thomas, Chris Claremont, John Romita Sr., Walt Simonson and more!
This is the end of the Fantastic Four – 4ever! Be there when the most controversial Fantastic Four story concludes in the extra-sized FANTASTIC FOUR #645!
FANTASTIC FOUR #645 (FEB150796)
Written by JAMES ROBINSON, KARL KESEL, LOUISE SIMONSON, TOM DEFALCO & JEFF PARKER
Art by LEONARD KIRK, JOE BENNETT, DAVID MARQUEZ, TOM GRUMMET & PASCAL CAMPION
Cover by LEONARD KIRK
Connecting Variant by MICHAEL GOLDEN (FEB150797)
Spotlight Variant by MICHAEL KOMARK (FEB150798)
Avengers Variant by PASQUAL FERRY (FEB150799)
FOC – 04/06/15, On-Sale – 04/29/15