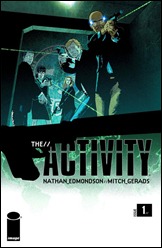 Writer: Nathan Edmondson
Artist: Mitch Gerads
Letterer: Mitch Gerads
Color assistant: Kyle Latino
Cover: Mitch Gerads
Publisher: Image Comics
Cover Date: December 2011
Cover Price: $3.50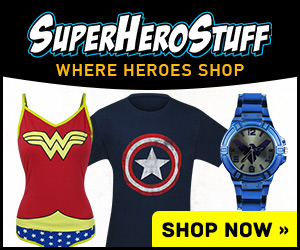 Title: "Fiddler on the Roof"
The Activity follows a group of operatives in an unnamed division of the Intelligence Support Activity of the US Government. These teams focus on more selective, secretive, and high-stakes ops than normal covert ops teams. Given bleeding edge tech, they are the problem solvers and first responders that go in and sometimes even have to clean up the CIA's mistakes.
The story itself gives us snippets of The Activity's operations, intelligence gathering, and recruiting actions, but there are large gaps in between. This might sound like it's a bad story, but it is far from it. The way Nathan Edmondson crafts the story, the reader is given just enough info to follow along without giving too much away. This creates more of a mystery surrounding the events and one which Edmondson can control as he sees fit.
The pacing and layouts give the impression that one is watching a movie or TV show unfold instead of reading a comic. The way Mitch Gerads incorporates location info into his artwork is much like you would see in a covert ops FPS video game like Call of Duty: MW3. Gerads' artwork and "color assists" by Kyle Latino work wonderfully in the storytelling. The story feels like it was a highly collaborative effort among all the people involved in putting it together. It's a very tight story in both the art by Mitch Gerads and the writing by Nathan Edmondson.
Just like he did on Who is Jake Ellis?, Nathan Edmondson leaves us guessing. Even though I don't have a great deal of information about what's going on in the missions after having read it, I don't feel like I wasn't given enough. I want to read the next issue to find out what's going on and what will happen with the new recruit. That's something that a well written story will do – leave you wanting more, and The Activity #1 does it successfully.
This is a title I look forward to following!
– The Comic Book Critic
Comic Book Critic Rating: 8.5