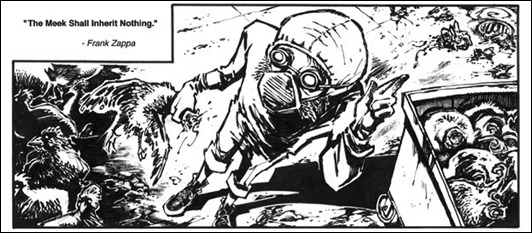 Ted McKeever brings Mondo to Image this January in a three issue mini series.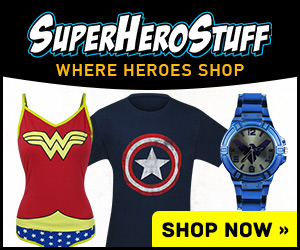 Catfish's daily grind of "enhancing" poultry comes to a halt when he is accidentally tripped up by a loose chicken, causing him to fall victim to his own process. What proportions of his that were once human are now beyond anything normal. Add villainous corporate and military big wigs, a roller-skating weapon-toting chick named Kitten Kaboodle, a gang of tattooed babies, and there's still that enormous beach monster…

And what you have is MONDO, in all its raging glory!
Ted McKeever's Mondo #1 is available Wednesday, January 4th, 2012 in a Golden Age size, 48 page black & white comic for $4.99!
Here is a four page preview of Ted McKeever's Mondo #1.
– The Comic Book Critic