PUPPET MASTER #1 HITS STANDS WITH 24 COVERS!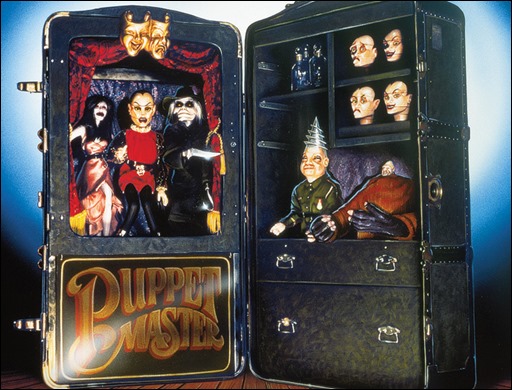 Action Lab: Danger Zone releases exclusive limited edition covers.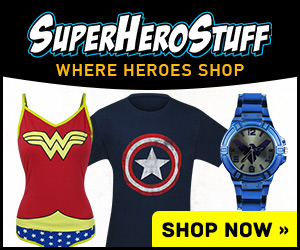 Puppet Master #1 by writer Shawn Gabborin and artists Michela Da Sacco & Yann Perrelet launches in April from Action Lab: Danger Zone with two dozen covers!
Press Release
With the release of the all new CHARLES BAND'S PUPPET MASTER a mere few weeks away, Action Lab: Danger Zone is giving you a look at all 24 Limited edition covers of Issue #1.
The story of Andre Toulon, an elderly puppet maker who discovers an ancient Egyptian potion and uses it to bring his creations to life, PUPPET MASTER is one of the longest running horror film franchises in history. Shawn Gabborin writes the new comic series with art by Michela Da Sacco and Yann Perrelet.
To commemorate the event Action Lab: Danger Zone and Full Moon Entertainment are teaming up with a number of retailer and convention exclusive covers including a Phantom variant, 1up Collectibles, Gamestop, 2nd and Charles, New Dimension Comics, Newbury Comics, Pittsburgh Comics, WV Pop Culture Con and Mile High Comics. These "Movie Poster" covers represent the history of all 10 Puppet Master films.
Full Moon Entertainment, the creators of Puppet Master are offering a series of Fan created exclusive covers featuring artwork by Alberto Silva, Andrew Richmond, Daniel Logan, Steve Doust, and Vasilias Zikos.
These covers are available on Full Moon Entertainments website for $13.00 (Unsigned) and $23.00(signed) including shipping. http://www.fullmoondirect.com/Comic-Books_c_70.html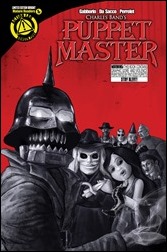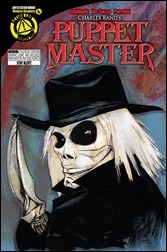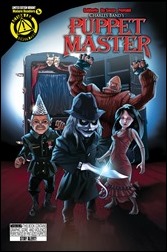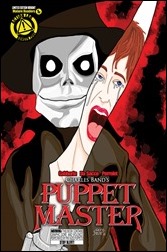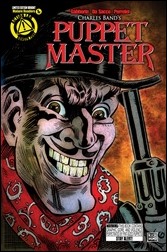 Along with the standard edition cover by series artists Da Sacco and Perrelet, Action Lab Danger Zone has seven limited variant covers featuring two of the most popular "Puppet Master" puppets, Pinhead and Blade with photo covers, sketch variant covers and a Comics Pro exclusive "Blade" sketch cover. They're also releasing a convention exclusive "movie poster" cover by Greymatter Art, the popular New York based limited edition, studio licensed film and entertainment poster company making Puppet Master #1 an event not to be missed.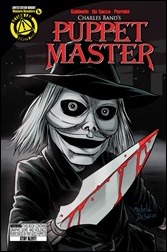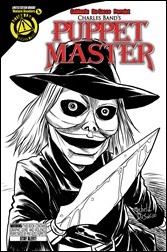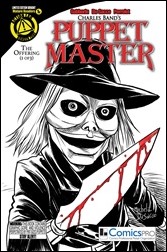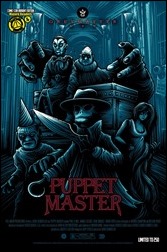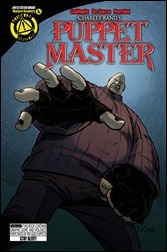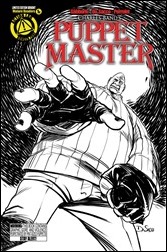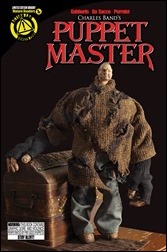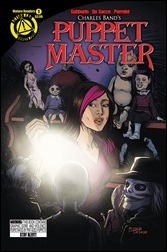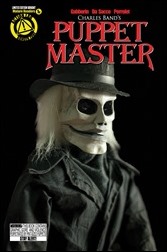 PUPPET MASTER #1 Written by Shawn Gabborin, with art by Michela Da Sacco and Yann Perrelet hits comic shops nationwide in April.