Plunder #1 Preview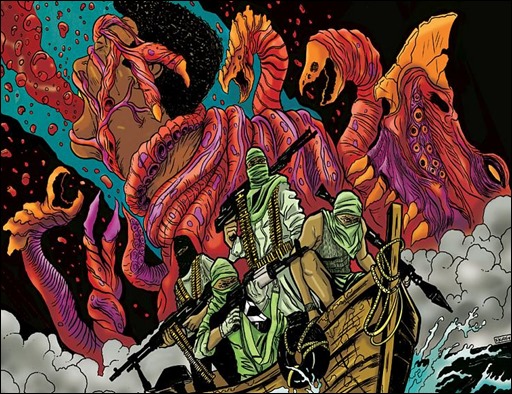 Here's a five page preview of Plunder #1, part one of a four part high seas horror tale by writer Swifty Lang and artist Skuds McKinley, on sale February 18th, 2014 from Archaia / BOOM! Studios.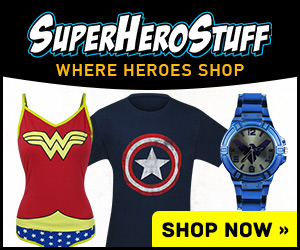 Plunder #1 (of 4)
Imprint: Archaia
Author: Swifty Lang
Artist: Skuds McKinley
WHY WE LOVE IT: Swifty Lang gave us a whole new look at werewolves with Feeding Ground, a terrifying tale packed with social commentary. When he told us he'd teamed up with newcomer Skuds McKinley for a story of horror on the high seas, we were all in.
WHY YOU'LL LOVE IT: BOOM! Studios and Archaia have been at the forefront of the horror comics revival, with titles like Feeding Ground, Curse, and Clive Barker's Next Testament. Plunder is the next step in that evolution, as fans of Captain Phillips and The Thing will enjoy this mix of current events-inspired adventure and supernatural terror.
WHAT IT'S ABOUT: After facing off with an illegal Chinese vessel, a gang of Somali pirates tries to board what they think is a research vessel, only to find themselves in the midst of a massacre. As their worst nightmares become reality, the 14-year-old boy who went from translator to reluctant pirate not only becomes the key to survival, but must decide for himself how far he is willing to go in the name of self-preservation.