Plunder #1 Preview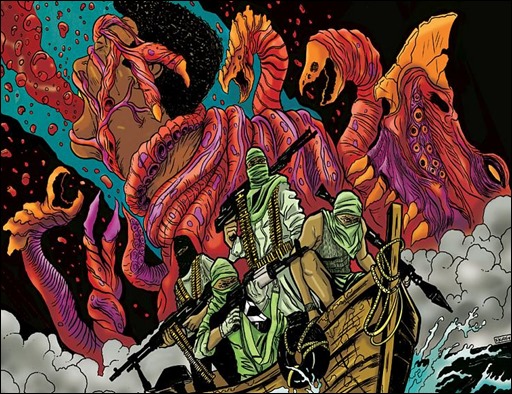 Here's a five page preview of Plunder #1, part one of a four part high seas horror tale by writer Swifty Lang and artist Skuds McKinley, on sale February 18th, 2014 from Archaia / BOOM! Studios.
Plunder #1 (of 4)
Imprint: Archaia
Author: Swifty Lang
Artist: Skuds McKinley
WHY WE LOVE IT: Swifty Lang gave us a whole new look at werewolves with Feeding Ground, a terrifying tale packed with social commentary. When he told us he'd teamed up with newcomer Skuds McKinley for a story of horror on the high seas, we were all in.