Pizzeria Kamikaze HC Preview (Archaia / BOOM!)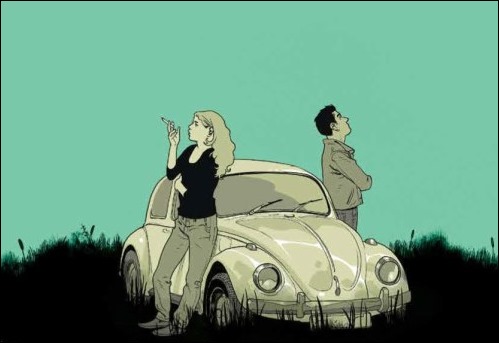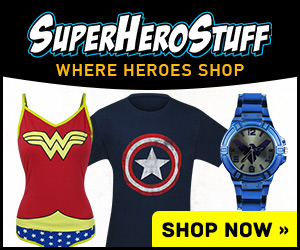 Here's a short preview of Pizzeria Kamikaze, a hardcover presented for the first time in full color, by writer Etgar Keret and artist Asaf Hanuka, on sale February 28th, 2018 from Archaia / BOOM! Studios.
Pizzeria Kamikaze HC
Writer: Etgar Keret
Artist: Asaf Hanuka
Cover Artist: Asaf Hanuka
Presented for the first time in full color, award-winning writer Etgar Keret (The Seven Good Years) and Eisner Award-winning cartoonist Asaf Hanuka's (The Realist) powerful graphic novel, Pizzeria Kamikaze, is a most unexpected story of love, loss, and escape.
Mordy wanted to get away. Now condemned to an afterlife exclusively for all victims of suicide, he still has to attend a crappy job in a place no less crappy than the place he came from.
When he discovers that his beloved ex-girlfriend is there too, he embarks on much needed road trip through an absurdist and fantastical landscape to find her.
Publisher: Archaia, an imprint of BOOM! Studios
Price: $24.99