Preview of Tom Morello's Orchid #1 by Dark Horse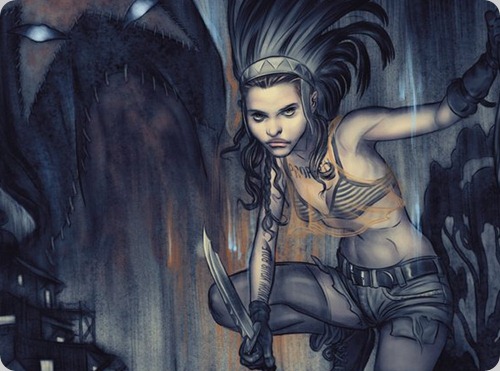 Known for his musicianship in Rage Against the Machine, Audioslave, and The Nightwatchman, Tom Morello brings his talent to another media – comic books. In October, Morello unleashes Orchid #1, part of a 12 issue mini-series from Dark Horse Comics.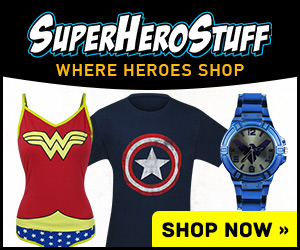 Morello has talked to several media outlets about his work on Orchid and is excited about the possibilities of what comics have to offer. Each issue also includes a free downloadable song that was written for it.
"Orchid is the tale of a teenage prostitute who learns that she is more than the role society has imposed upon her."
"When the seas rose, genetic codes were smashed. Now, human settlements are ringed by a dense wilderness, from which ferocious new animal species prey on the helpless. The high ground belongs to the rich and powerful, who overlook swampland shantytowns from their fortress-like cities. Iron-fisted rule ensures order and allows the wealthy to harvest the poor as slaves. Welcome to the world of Orchid."
Orchid #1 by Tom Morello and Scott Hepburn, featuring a cover by Massimo Carnevale arrives in comics shops on October 12, 2011 and features a low introductory cover price of just $1.00! You get a 32 page comic book and a free downloadable song for just a buck.
Here is a preview of Orchid #1 by Dark Horse Comics. You can catch a full 9 page preview at the Dark Horse site here.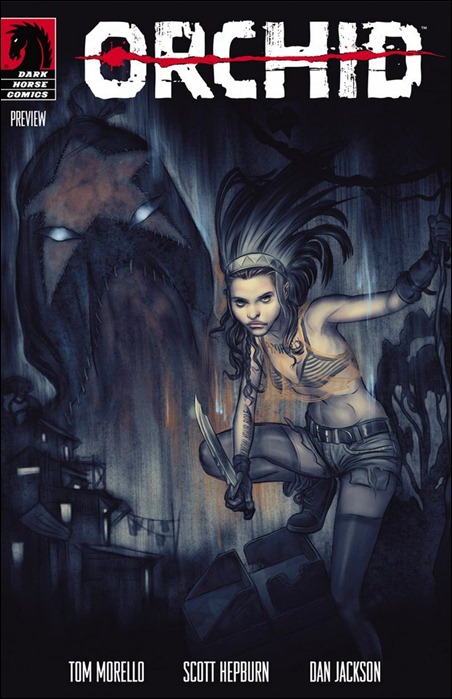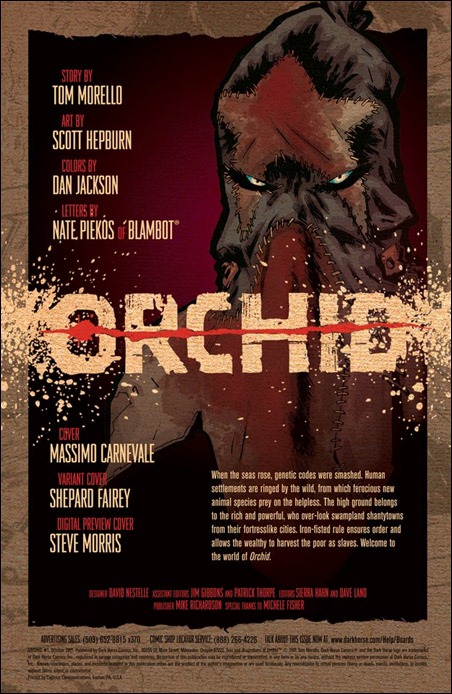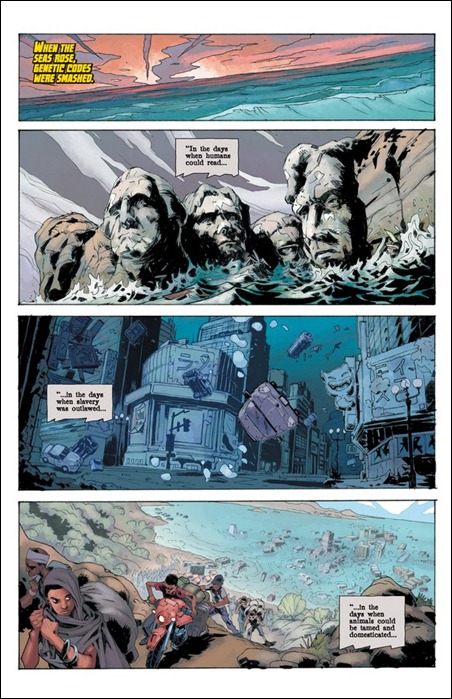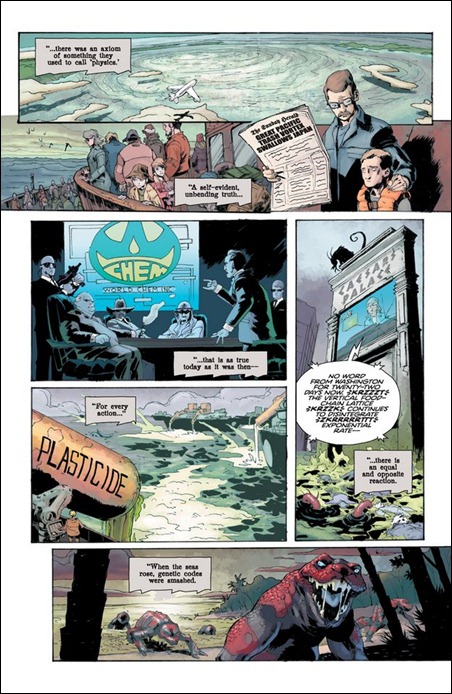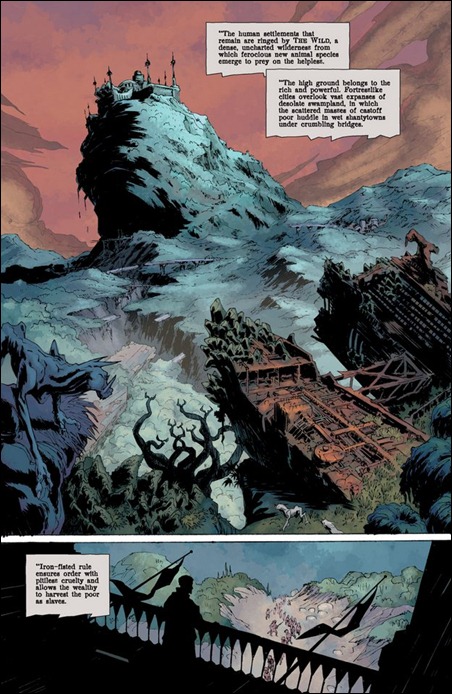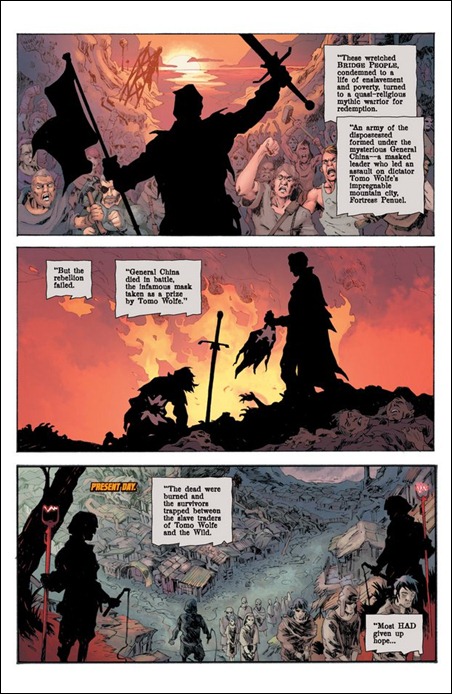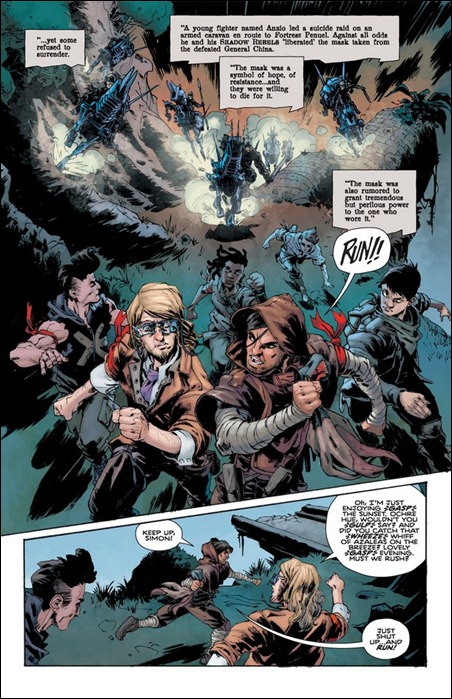 – The Comic Book Critic