Preview of Life With Archie #36 –
The Death of Archie Andrews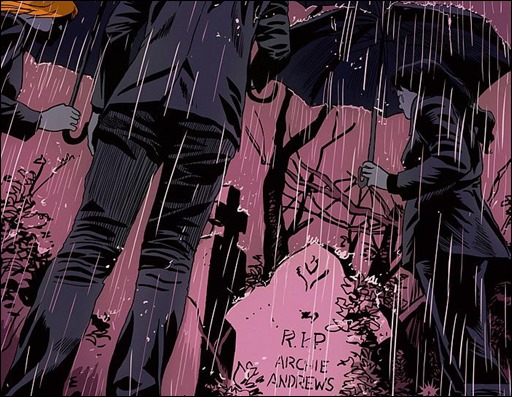 Here is a six page preview of the much-anticipated Life With Archie #36, featuring the death of Archie Andrews – on sale July 16th, 2014 from Archie Comics.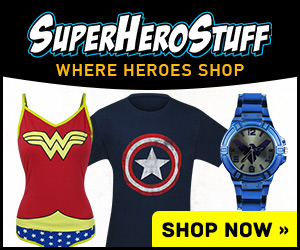 LIFE WITH ARCHIE #36
Script: Paul Kupperberg
Art: Pat & Tim Kennedy, Jim Amash, Jack Morelli, Glenn Whitmore
History is in the making in this epic finale to the acclaimed series LIFE WITH ARCHIE, as America's most beloved character makes the ultimate sacrifice to save a friend. The unthinkable happens: Archie Andrews dies! Fans will experience an epic tale of Archie's future sure to make headlines, generate discussion and stand as one of the most-talked about Archie stories of all time.
Do not miss this game-changing tale of love, friendship and true heroism.
Variant Cover A: Mike Allred
Variant Cover B: Francesco Francavilla
Variant Cover C: Adam Hughes
Variant Cover D: Ramón Pérez
Variant Cover E: Fiona Staples
On Sale: 7/16
48-page, full color comic
$4.99 U.S.
6 5/8 x 10 3/16"
– The Comic Book Critic