The Last Broadcast #1 Preview (BOOM!)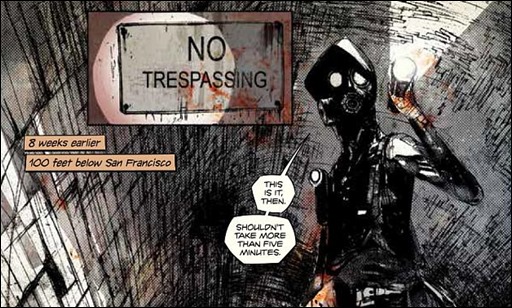 Here's a short preview of The Last Broadcast #1 by writer Andre Sirangelo and artist Gabriel Iumazark, courtesy of BOOM! Studios – on sale May 21st, 2014.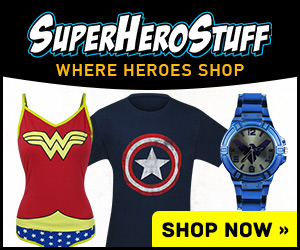 The Last Broadcast #1
Writer(s): André Sirangelo
Artist(s): Gabriel Iumazark
WHY WE LOVE IT: Ever wonder what's behind that "No Trespassing" sign? Co-creators André Sirangelo and Gabriel Iumazark take us deep into the renegade world of urbEx (urban exploration). Throw in a decades-old conspiracy involving vaudeville magicians and occult spiritualists and you've got us hooked.
WHY YOU'LL LOVE IT: The cunning, daredevil urbEx members of Backbone will win you over as the ragtag, Ocean's Eleven-style crew of the sewers and abandoned warehouses. Iumazark's Brazilian/Japanese-fusion indie art style brings edgy energy to every dark corner. And fans of THIEF OF THIEVES and the film NOW YOU SEE ME will find a lot that entices them.
WHAT IT'S ABOUT:An urban spelunking group in San Francisco discovers a secret bunker belonging to the long-vanished 1930s stage magician Blackhall the Incredible at the same time as young, out-of-work magician Ivan receives a mysterious package that points him toward a possible conspiracy involving Blackhall's death in 1934. Both groups dive into the mystery, not yet realizing that it's about the change their lives forever.
– The Comic Book Critic