IMPERIAL – A NEW SUPERHERO COMEDY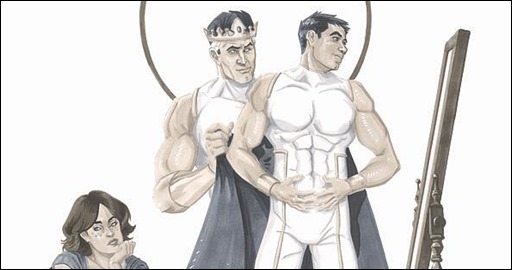 What will one man choose? True love or a destiny for greatness?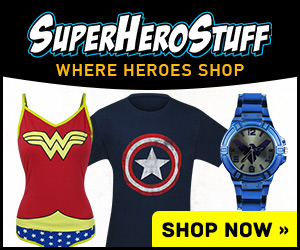 Here's your first look at Imperial #1, a new bromantic comedy by writer Steven T. Seagle and artist Mark Dos Santos, arriving August 6th, 2014 from Image Comics.
Press Release
Steven T. Seagle (Genius, It's a Bird…, THE RED DIARY/THE RE[A]D DIARY) teams up with artist Mark Dos Santos for a bromantic comedy with hero chops in IMPERIAL, coming this August from Man of Action and Image Comics. Seagle teases, "It's a buddy book with serious commitment issues."
Mark is a couple of weeks out from the biggest day of his life—his wedding day—but then fate steps in and pulls the rug out from under him. He is faced with an impossible choice: Marry the woman who loves, understands, and puts up with his (many) human failings? Or, leave her at the altar in order to take up the helm of the world's one and only superhero, Imperial? Up until now, there was nothing in Mark's life to suggest that he was the least bit remarkable, so why would the retiring Imperial choose him to be the protector of all mankind? Why now? And how will learning to shoot laser beams from his eyes impact Mark's rehearsal dinner schedule? If the choice is superhero cred vs. true love—does Mark disappoint the world… or the woman of his dreams?
IMPERIAL #1 arrives in stores on 8/6 and is available to pre-order with Diamond Code JUN140469.
– The Comic Book Critic