Haul Out the Body Bags – BLOODSHOT AND H.A.R.D. CORPS #17 is Coming!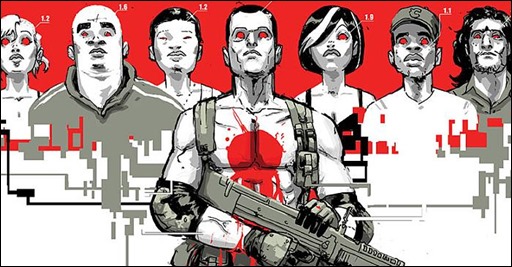 Here's a preview of Bloodshot and H.A.R.D. Corps #17 by writers Christos Gage and Joshua Dysart and artist Emanuela Lupacchino, courtesy of Valiant Comics – on sale December 18th, 2013.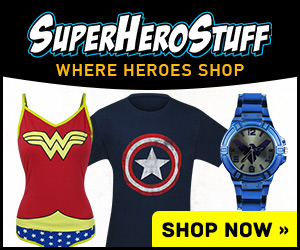 Press Release
Valiant is proud to present an advance preview of Bloodshot and H.A.R.D. Corps #17 from fan favorite creators Christos Gage, Joshua Dysart, and Emanuela Lupacchino! How does a rookie member of H.A.R.D. Corps take on Toyo Harada? With his life insurance paid up, that's how!
Bloodshot's H.A.R.D. Corps team and the uber-powerful Toyo Harada are going head-to-head with the future of the Harbinger Foundation at stake. Can this group of physically, mentally and emotionally damaged living weapons survive a battle with the most powerful man in the world? And if they do survive, just how does one walk out of a war zone unscathed?
Will Valiant's most volatile team of superhuman soldiers survive their first mission together? (Hint: not bloody likely!) Find out who lives, who dies, and who switches sides in Bloodshot and H.A.R.D. Corps #17 – in stores December 18th!
BLOODSHOT AND H.A.R.D. CORPS #17
Written by CHRISTOS GAGE & JOSHUA DYSART
Art by EMANUELA LUPACCHINO
Cover by RILEY ROSSMO (OCT131358)
Variant Cover by EMANUELA LUPACCHINO (OCT131359)
$3.99/T+/32 pgs.
ON SALE 12/18/13
– The Comic Book Critic