The Phoenix Force is Back!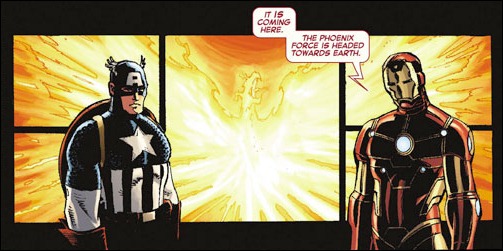 Today Marvel Comics released it's first look at the Avengers vs. X-Men mini series. The Phoenix Force returns and it sets in motion the clash between the two super groups.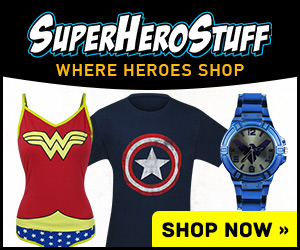 Avengers vs. X-Men #1 is written by Brian Michael Bendis, Jason Aaron, Matt Fraction, Jonathan Hickman, and Ed Brubaker, and is illustrated by John Romita Jr.. It goes on sale at your local comic shop and on the Marvel Comics App on Wednesday, April 3rd, 2012.
Here is a seven page preview of Avengers vs. X-Men #1.
Press Release
This April, prepare for the biggest super hero war in comics history as Marvel is pleased to present your first look at Avengers Vs. X-Men #1!

From the powerhouse creative team of Brian Michael Bendis, Jason Aaron, Matt Fraction, Jonathan Hickman, Ed Brubaker, John Romita Jr., Adam Kubert and Olivier Copiel comes a groundbreaking event pitting Earth's Mightiest against the X-Men with the entire Marvel Universe at stake. Cyclops and his team believe the arrival of the Phoenix Force will save mutantkind, but Captain America is convinced it will destroy the world! But who is right?

Don't miss out on all the action in Avengers Vs. X-Men #1 in comic shops worldwide and on the Marvel Comics app this April!

Which team will reign supreme? Join the conversation on Twitter with #AvX!

For more on Avengers VS X-Men, please visit http://avx.marvel.com
– The Comic Book Critic