UNCANNY X-MEN #600 Showcases Iconic Creators For Epic Variant Covers!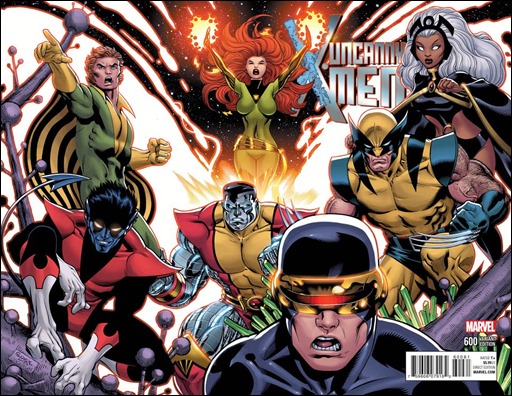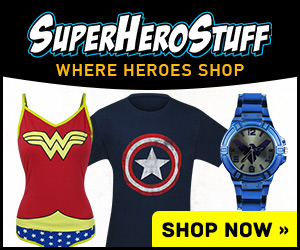 Marvel Comics has revealed all ONE DOZEN covers to Uncanny X-Men #600 written by Brian Michael Bendis and drawn by just about everyone else.
Considering the cover price on the over-sized Uncanny X-Men #600 is $5.99, if you're planning on getting all of the variant covers, it'll set you back a pretty penny.
Press Release
Before Secret Wars ends and the All-New, All-Different Marvel Universe begins, cap off Brian Michael Bendis' epic X-Men run with a bang!
Today, Marvel is pleased to present all the covers to October's oversized UNCANNY X-MEN #600 – brought to you by some of the industry's most iconic artists!
Featuring new artwork from Art Adams, Paul Smith, Rick Leonardi, Adam Hughes Olivier Coipel, Ed McGuinness, Leinil Yu and Kris Anka – each of these stunning variant covers showcases a different era of Marvel's Merry Mutants, brought to life by some of the X-Men's most memorable artists. Plus, don't miss three all-new Action Figure Variants by rising star John Tyler Christopher as Emma Frost, Jean Grey and Iceman get the blister pack treatment.
Featuring 38 pages of new stories written by Brian Michael Bendis with art by Stuart Immonen, Chris Bachalo, Sara Pichelli, David Marquez, Mahmud Asrar, Kris Anka and Frazier Irving – close out this chapter of Mutant history in style this October in UNCANNY X-MEN #600! For more information on UNCANNY X-MEN #600, visit Marvel.com for a full interview with Brian Michael Bendis.
UNCANNY X-MEN #600 (MAR150760)
Written by BRIAN MICHAEL BENDIS
Art by CHRIS BACHALO, STUART IMMONEN, SARA PICHELLI, KRIS ANKA, DAVID MARQUEZ, FRAZER IRVING & MAHMUD ASRAR
Cover by CHRIS BACHALO
Variant Covers by ART ADAMS (MAR150768), PAUL SMITH (MAR150765), RICK LEONARDI (MAR150770), ADAM HUGHES (JUN158867), OLIVIER COIPEL (MAR150766), ED MCGUINNESS (MAR150767), LEINIL YU (MAR150769), and KRIS ANKA (MAR150764)
Action Figure Variant A by JOHN TYLER CHRISTOPHER (MAR150761)
Action Figure Variant B by JOHN TYLER CHRISTOPHER (MAR150762)
Action Figure Variant C by JOHN TYLER CHRISTOPHER (MAR150763)
FOC – 10/12/15, On-Sale – 11/04/15