Marvel NOW! Premiere Hardcover Collections To Include Codes For Bonus Digital Editions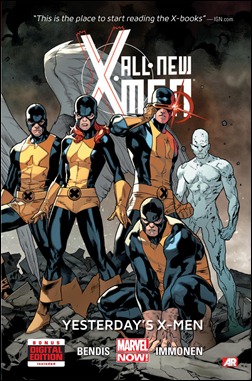 Press Release
Marvel Entertainment is pleased to announce that the first volume hardcover collections included in the Marvel NOW! initiative will now include codes for bonus digital editions of these same collections, all at no additional cost. Customers can redeem the codes on Marvel.com, and then the free digital collection will appear in the My Comics section on both the Marvel Comics app (for iPhone®, iPad®, iPad Touch® & Android devices) and online in the Marvel Digital Comics Shop, so fans can read their favorite Marvel NOW! stories anytime, anywhere! This unprecedented initiative begins with All-New X-Men Vol.1: Yesterday's X-Men Premiere HC, on-sale in March.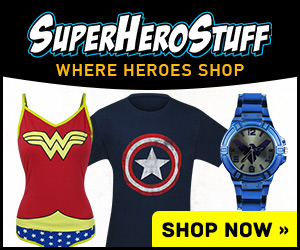 Marvel NOW! takes the Marvel Universe in an exciting all-new direction, as the industry's top creators join the top Super Heroes—The Avengers, X-Men, Spider-Man and more– to deliver all-new ongoing series, great for current, new and lapsed readers alike!
"Marvel's committed to not only bringing fans the best comics with Marvel NOW! but to also bringing the best value, which is why we're the first publisher to include free digital copies with the first volumes of our top hardcover collections on this scale," said David Gabriel, SVP of Sales, Publishing & Digital Media, Marvel Entertainment. "We've seen an overwhelmingly positive response from retailers and fans to the digital codes included—at no cost—in many of our monthly comics and select graphic novels. The universal support and praise for this initiatives makes it clear that including these codes with our books drives customers into comic stores on a repeated basis."
The following Marvel Premiere Hardcovers in 2013 carry the Marvel NOW! branding and will includes codes for free digital copies of the collections via the Marvel Comics app:
ALL-NEW X-MEN VOL. 1: YESTERDAY'S X-MEN PREMIERE HC
AVENGERS VOL. 1: AVENGERS WORLD PREMIERE HC
CAPTAIN AMERICA VOL. 1: CASTAWAY IN DIMENSION Z BOOK 1 PREMIERE HC
GUARDIANS OF THE GALAXY VOL. 1 PREMIERE HC
INDESTRUCTIBLE HULK VOL. 1: AGENT OF S.H.I.E.L.D. PREMIERE HC
IRON MAN VOL. 1: BELIEVE PREMIERE HC
NEW AVENGERS VOL. 1: EVERYTHING DIES PREMIERE HC
NOVA VOL. 1 PREMIERE HC
SAVAGE WOLVERINE VOL. 1 PREMIERE HC
THOR: GOD OF THUNDER VOL. 1 – THE GOD BUTCHER PREMIERE HC
UNCANNY AVENGERS VOL. 1: THE RED SHADOW PREMIERE HC
UNCANNY X-MEN VOL. 1: REVOLUTION PREMIERE HC
Each Marvel NOW! premiere hardcover collection features special augmented reality content available exclusive through the Marvel AR app – including cover recaps, behind the scenes features and more that add value to your reading experience at no additional cost.
For more on Marvel NOW!, please visit now.marvel.com and join the conversation on Twitter using #MarvelNOW.
– The Comic Book Critic